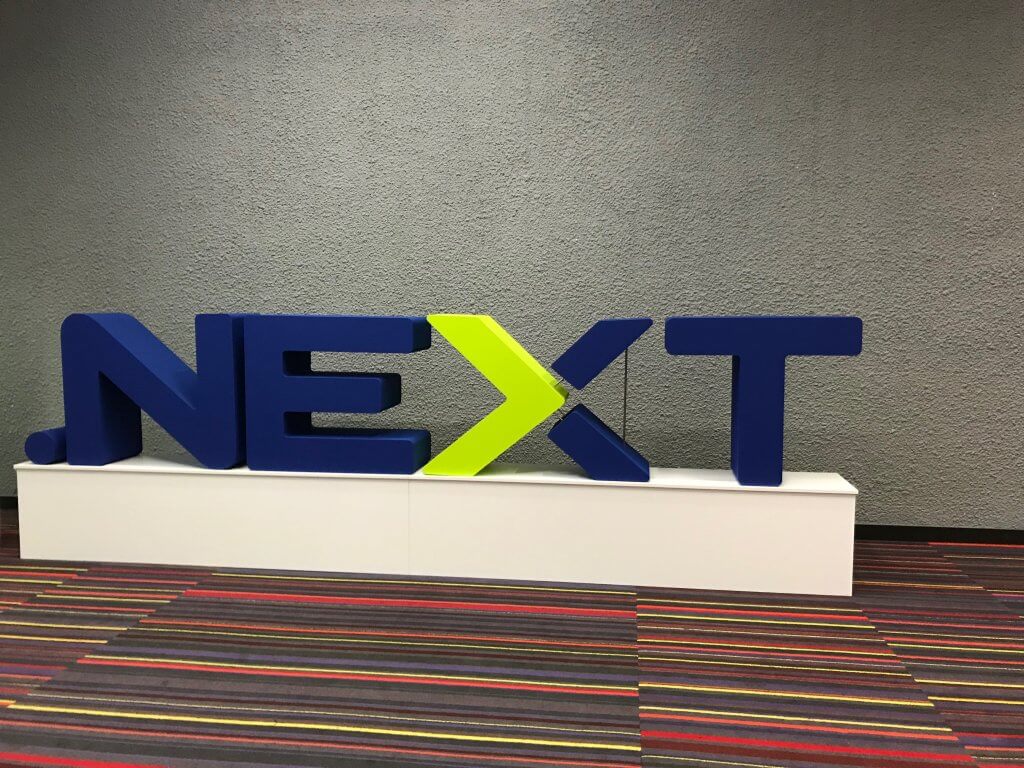 Nutanix has released their biggest software update ever. Nutanix AOS 5.5 packs a wealth of new features.
This release includes the following new, updated, or tech preview features.
New Features
Updated Controller VM Kernel and Python Versions (Upgrades from ESXi 5.0 and 5.1 Not Supported)

AOS 5.5 Controller VMs and Prism Central VMs are now running the CentOS-7.3 kernel with Python 2.7. As a result, if your AOS cluster is running ESXi 5.0 or 5.1 versions, you cannot upgrade to this AOS or Prism Central release.

Expanded Upgrade Ability

Nutanix has enabled the ability to upgrade from AOS versions 4.7 / 5.0 / 5.1 and later to AOS 5.5. For information about upgrade paths for this release, browse to the Nutanix Support portal and consult Acropolis Upgrade Paths.

Machine Learning Capability

Prism Central now includes machine-learning capabilities that analyze resource usage over time and provide tools to monitor resource consumption, identify abnormal behavior, and guide resource planning. The tools include:

VM "right sizing" where VMs are analyzed and those that exhibit inefficient profiles are identified
Anomaly detection to record when performance or resource usage is outside an expected range based on learned VM baseline behavior
"Smart" alerts that trigger when specified anomalies are recorded
Reports that summarize cluster efficiency.

Self-Service Portal Integration into Prism Central

The self-service portal, which allows end-users to consume infrastructure resources in a self-service manner, was hosted previously on a cluster through Prism Element. Now the self-service portal is implemented through Prism Central, and you can manage the full range of self-service portal features from the Prism Central web console user interface.

Support for OpenLDAP for Self-Service Portal

Nutanix now supports the OpenLDAP directory service. In this release, the OpenLDAP release 2.4 running only on CentOS distributions is supported.

Nutanix Calm

Nutanix Calm allows you to seamlessly select, provision, and manage your business applications across all your infrastructure for both the private and public clouds. Nutanix Calm provides App lifecycle, monitoring and remediation to manage your heterogeneous infrastructure, for example, VMs or bare-metal servers. Nutanix Calm supports multiple platforms so that you can use the single self-service and automation interface to manage all your infrastructure. You can access the Nutanix Calm feature from the Prism Central.

Note:

 Pre-seeded MySQL and PostgreSQL application blueprints are not certified for production use.
Reports Management

The report management feature provides you with an ability to configure and deliver the historical reports containing information about the infrastructure resources. This feature provides the operational insights of your infrastructure into your mailbox according to the schedule that you have configured.

Async Disaster Recovery with NearSync

The NearSync feature provides you with the ability to protect your data with up to 1 minute RPO. NearSync secure your data with minimal data loss in case of a disaster and provides you with more granular control during the restore process. The NearSync feature allows resolution to a disaster event in minutes.

AHV Turbo Data Path

AHV Turbo replaces the QEMU SCSI data path in the AHV architecture for improved storage performance.

For more information, see Knowledge Base article 4987Enabling AHV Turbo on AOS 5.5.

Support for vNUMA

AHV hosts support Virtual Non-uniform Memory Access (vNUMA) on virtual machines. You can enable vNUMA on VMs when you create or modify the VMs to optimize memory performance.

Single Node Clusters Running VMs

Support for single node clusters running user VMs. Single Node clusters are fully supported with NX-1175S-G5. Limited user VM use is supported on NX-1155-G5 depending on the compute available and which only supports AHV.

Acropolis Image Create / Update / Delete (CUD)

Acropolis Image create, update, delete (CUD) behavior has changed in this release. Image API CUD behavior depends on whether a cluster (also known as Prism Element) is registered to Prism Central.

If the Prism Element (PE) cluster is newly created and has never been registered with a Prism Central instance (that is, never managed by Prism Central), all image CUD operations will be allowed on the PE cluster.
If the PE cluster is registered with a Prism Central instance (that is, managed by Prism Central) CUD operations will be blocked on the PE cluster. Ownership of images is migrated from PE to Prism Central. CUD operations must be performed through Prism Central.
If the PE cluster is unregistered from Prism Central, new images can be created, updated and deleted on the PE clusters. Update operations are blocked on the PE cluster for images that previously migrated to Prism Central.
In the case of a local image local file upload, with more than one PE cluster managed by Prism Central, the image state is active on that PE cluster. All other PE clusters will show the image as inactive. If you create a VM from that image, the image bits are copied to the other PE clusters. The image then appears in an active state on all managed PE clusters.

RDMA Support for Dual NIC NX Platforms

This release supports RDMA cluster communication for the NX-9030-G5 Series platform configured with two RDMA-enabled Mellanox CX-3 Pro network cards. RDMA is supported for AHV and ESXi only.

vGPU Support on AHV

You can now allocate vGPUs for guest VMs in an AHV cluster.

Support for Windows Server 2016 and Hyper-V 2016

AOS 5.5 now supports Windows Server 2016 and Hyper-V 2016.
This release now supports virtual hard disks (.vhdx) that are 2 TB or greater in size in Hyper-V clusters.
VHD Set files (.vhds) are a new shared Virtual Disk model for guest clusters in Microsoft Server 2016 and are not supported in this release. You can import existing shared .vhdx disks to Windows Server 2016 clusters. New VHDX format sharing is supported. Only fixed-size VHDX sharing is supported.
The Prism web console supports 1-click upgrade (

Upgrade Software

 dialog) of Hyper-V 2016 by using the Microsoft Hyper-V ISO file and metadata upgrade JSON file available from the Nutanix support portal Hypervisor Details page.

Network Segmentation

Network segmentation in an AHV cluster is a security feature that separates management traffic from backplane traffic by creating separate virtual networks, one for each of these traffic types, on the default external virtual switch on each host. To enable the CVMs in a cluster to communicate over these networks, the CVMs are multihomed by the addition of a third virtual network interface card (vNIC) to the Controller VM. Additionally, the hypervisor is assigned an interface on the backplane network.

Connect to Citrix Cloud

The Connect to Citrix Cloud feature leverages the automated installer functionality of the Citrix Cloud connector to establish a secure communication channel between Nutanix and Citrix Cloud. This feature provides single-click integration of the on-premise Nutanix clusters (as a resource location) with the Citrix Cloud environment.
Updated Features
Acropolis Container Services (ACS)
Deprecation of TLS 1.1, TLS 1.0, SSLv3 and any non-Ephemeral Cipher Suites
Nutanix Guest Tools (NGT) and TLS 1.2 CipherENG-109641
Password Complexity Enhancements
Data-at-Rest Encryption using AOS
Degraded Node
In-Place Hypervisor Conversion.
VM Management through Prism Element and Prism Central
Linux support for Self-Service Restore
Set NCC Frequency
Hot Plugging Memory and CPU on Virtual Machines
Tech Preview Features
Categories Support in Prism Central
Microsegmentation Policies in Prism Central
Scale Out Prism Central
Nutanix API v3 Tech Preview
As of AOS 5.1, there is a one-time memory increase requirement for customers upgrading from AOS 4.7.x / AOS 5.0.x versions. A memory increase is required for each Controller VM due to the increased number of services and features supported in AOS 5.x family.
Controller VM Memory Changes for AOS 5.1 and later (Including AOS 5.5)

The memory changes described here will reduce the amount of available free memory in your cluster.
This release includes the following new, updated, or tech preview features.
New Features
Support for User Principal Name (UPN) Credentials and Service Accounts
Updated Controller VM Kernel and Python / Upgrades from ESXi 5.0 and 5.1 Not Supported
Support Case Management through Prism Central
Memory Increase for Prism Central Small VM (with Prism Pro Features)
Support for OpenLDAP for Self-Service Portal
Image Management / Image Create / Update / Delete (CUD)
Machine Learning Capability
Access Control Management
Self-Service Portal Integration into Prism Central
Nutanix Calm Integration into Prism Central
Tech Preview Features
Categories Support in Prism Central -> Prism Central now supports the creation and assignment of categories. A category is a grouping of entities into a key value pair. Typically, new entities are assigned to a category based on some criteria. Policies can then be tied to those entities that are assigned (grouped by) a specific category value.
Scale Out Prism Central -> Previously, a Prism Central instance was limited to a single VM. You now have the option to expand (scale out) a Prism Central instance to three VMs. This increases both the capacity and resiliency of Prism Central.