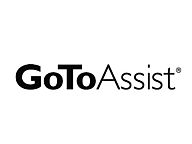 Citrix has announced that the latest version of Citrix GoToAssist Corporate, Version 10, delivers the industry's fastest speed for connecting to a live remote support session as verified by international consulting and testing firm iGATE Patni.
GoToAssist is the worldwide preferred choice in remote support, ranked #1 in market share by IDC.
GoToAssist was exhaustively tested in head-to-head competition on live production systems. These real-world tests demonstrated that GoToAssist is up to two times faster than the competition and in many cases as much as three times faster. In some scenarios, connections were completed in as few as six seconds, which is unprecedented in the industry. The testing encompassed both first-time support requests from customers and repeat sessions and was conducted in locations around the world.
Efficiencies in support operations depends on how many customers a rep can service in an hour or a day. The amount of time saved with the latest release of GoToAssist can translate directly into hundreds of thousands of dollars saved in the form of reduced contact center staffing requirements.
"In a world driven by mobile workstyles and the consumerization of IT, we are seeing a renewed demand for cloud-based remote support services," said Elizabeth Cholawsky, GM and VP of IT Support at Citrix. "We've long been recognized as the gold standard for in-session performance. With the time-to-session improvements in the new release, GoToAssist is now more valuable than ever for maximizing the efficiencies of mobile, distributed teams. The speed of GoToAssist as verified by these tests is yet another reason we are the worldwide leader in remote support solutions."
According to the IDC report "Worldwide Clientless Remote Support Services 2010 Top 6 Market Share Leaders," Citrix is the remote support services market share leader with 31.5% share of the market. "IDC continues to see customers looking for faster resolution for system issues. The newer generation of users will look toward vendors to provide faster response to their level 2 to level 3 issues and tools like GoToAssist will help accommodate those needs in an economic fashion," said Stacy Crook, Senior Analyst, IDC's Mobile Enterprise Research.