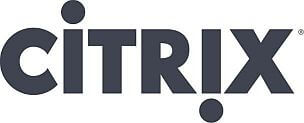 Citrix has announced that its market-leading remote access product, Citrix GoToMyPC, has released an enhanced app for Android devices allowing anyone with an Android phone or tablet or a Kindle Fire to access their Mac or PC from anywhere.
With the new GoToMyPC app, users can instantly work on their Mac or PC from their mobile device using intuitive functionality. Android and Kindle Fire users can now be productive wherever life leads them — everything they need is just a touch away.
Enabling the Mobile Workstyle
Studies show employees are more productive and loyal when given the option to telework. Businesses of all sizes are increasingly seeking new ways to keep their workforce connected and productive without tethering them to their desks and laptops.
Released in September 2012, the Citrix Workplace of the Future report polled 1,900 senior IT decision-makers across 19 countries, showing that nearly a third of people (29 percent) will no longer work from their traditional office by 2020. Instead employees will base themselves from various semi-permanent locations including the home (64 percent), field and project sites (60 percent), and customer or partner premises (50 percent). People are increasingly expected to access files, programs and corporate networks from locations such as hotels, airports, coffee shops and while in transit, from any device.
The global trend towards mobile workstyles is driven by tech-savvy employees who expect to be able to use their own devices to access the apps and data they need to be productive in their jobs, no matter where they are.
"From smartphones to tablets and laptops, mobile devices are a necessity for getting work done. With these tools, people are able to work from anywhere, anytime," said Lisa Reeves, vice president and general manager, Access & Cloud Line of Business, Citrix. "We believe having secure remote access on your mobile device gives you better work-life balance because you're no longer tied to your desk. Now with the new GoToMyPC app for Android and Kindle Fire, you can access your computer from anywhere. At Citrix, we're focused on solutions that are simple by design and support new ways of working."
GoToMyPC helps people strike a balance between work and personal time, allowing them to access everything they need to securely conduct business, whether they are working from home, or are held up in the airport with only their mobile devices on hand. And by creating a more mobile and agile approach to work, business owners are finding that employees are more engaged, productive and happy.
GoToMyPC created the remote access market over 10 years ago, and its simplicity, reliability and convenience constantly renders high customer loyalty and ratings. In 2011, GoToMyPC released mobile apps for the iPad, iPhone and Android tablets. GoToMyPC was recently recognized as One of the 100 Best iPad Apps by PC Magazine and one of the Top 100 Champions in the Small Business Influencer Awards.
Mobile Feature Highlights:
Instant access to all your files, programs and network
Works seamlessly with your existing firewalls – no need for special configuration
Precision mouse control so it's easy to tap the details
300% zoom to see details and work without straining your eyes
Full keyboard functionality, including special keys like Alt, Ctrl and Tab
Multitasking
Keyboard locking and screen blanking on the computer you access (PC only)
Multi-monitor support
128-bit AES encryption, dual passwords and end-to-end user authentication
Connects over 3G, 4G and Wi-Fi networks
The new app requires Android 2.3.3 (Gingerbread) or higher