Welcome to the Free Tools section Sponsored by Altaro and Hornetsecurity
Altaro develops award-winning backup solutions for managed service providers, IT resellers and companies. With 50,000+ customers in 121+ countries, 10,000 partners and 2,000+ MSPs, Altaro provides affordable, easy-to-use, enterprise-class functionality coupled with outstanding 24/7 support.
Altaro is a one-stop-shop for backup and recovery, providing solutions for Hyper-V and VMware; Microsoft 365 mailboxes, OneDrive and SharePoint; roaming and on-premise endpoints; and physical Windows servers. Altaro also offers monthly subscription programs for MSPs, through which MSPs can manage all their different types of backups from one central multi-tenant console, across all their customers. Altaro forms part of the Hornetsecurity Group.
Free Tools from Altaro
Altaro VM Backup & Replication: Is an award-winning virtual machine backup and replication solution for Hyper-V and VMware environments. Download your Free Trial now.
Altaro Office 365 Backup: It enables you to back up and restore all your Microsoft/ Office 365 mailboxes, Teams and files stores in OneDrive and SharePoint through an online console, allowing you to easily manage your backups. Start your Free Trial.
Windows Server Backup: It allows one to backup physical machines running server operating systems on local and offsite repositories, from which one can restore them as a virtual machine. Download your Physical Backup Freeware Software now!
Free Tools from Hornetsecurity
Hornetsecurity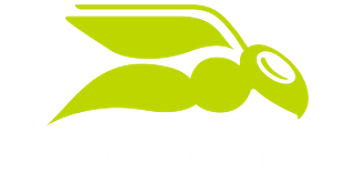 Hornetsecurity is a leading global email cloud security and backup provider, which secures companies and organizations of all sizes across the world. Its award-winning product portfolio covers all important areas of email security, including spam and virus filtering, protection against phishing and ransomware, legally compliant archiving, and encryption — as well as email, endpoint and virtual machine backup, replication, and recovery.
Its flagship product is the most extensive cloud security solution for Microsoft 365 on the market. With more than 350 employees in 10 regional offices, Hornetsecurity is headquartered in Hanover, Germany and operates through its international network of 5,000+ channel partners and MSPs and its 11 redundant, secured data centers. Its premium services are used by 50,000+ customers including Swisscom, Telefónica, KONICA MINOLTA, LVM Versicherung, DEKRA and CLAAS.
365 Threat Monitor App: detects and instantly deletes email threats, such as ransomware, phishing, and spam that breach your Microsoft 365 security and enter your user's inboxes.
365 Total Protection: Protect your Microsoft 365 environment against phishing, ransomware, advanced threats, and data loss. The only product on the market that covers all aspects of security for Microsoft 365.