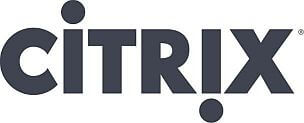 Citrix has announced that Citrix GoToAssist has been named the global market share leader among remote support solutions — for the sixth year in a row — by leading analyst firm IDC. The firm's "Worldwide Clientless Remote Support Software 2013 Vendor Shares: Top 6 Market Share Leaders"report found that GoToAssist has more than 30% market share thanks to continued momentum with solutions that address users' social, mobile and cloud-service needs in the mobile workspace era.
According to the IDC report, the overall remote-support market grew year-over-year by more than 35%, with GoToAssist market share staying ahead of competing vendors. The IDC report also cited key features, including GoToAssist's team-based approach to support, mobile iOS and Android capabilities, and Service Desk integrations as key drivers of the service's continued market dominance.
Citrix leads the support industry with a sustained cadence of innovative solutions that address users' support needs from wherever they are located, and on any device. For example:
Better support experience with video: Recognizing the unique needs of an increasingly mobile workforce, Citrix recently debuted "device-integrated" support experiences through SeeIt, a live video-streaming feature in the GoToAssist customer app. SeeIt enables people to easily show technicians what needs to be fixed by simply using the video functionality native to their Android device (coming soon to iOS). Combining the ease and accessibility of mobile connectivity, customers can jump into a live video session instantly and get their problems solved faster.
Free mobile apps: Citrix offers a comprehensive set of completely free mobile support apps that deliver immediate value to IT teams and, unlike other remote-support providers, do not require an existing paid subscription. The free apps allow users to hold unlimited live support sessions from iPad, iPhone or Android devices so they can view and control PCs and Macs from anywhere using intuitive touch and gesture controls. 
Fully integrated IT toolset: Citrix was one of the first vendors to introduce an integrated IT toolset encompassing the full spectrum of remote support, incident logging and tracking capabilities. This allows support teams to maintain uptimes and deliver a superior service experience to both internal staff and external customers. The combined value of GoToAssist Remote Supportwith GoToAssist Service Desk offers an integrated toolset that delivers users easy access to key support functions from one interface and a complete view of all user incidents and problems.
The "Worldwide Clientless Remote Support Software 2013 Vendor Shares: Top 6 Market Share Leaders" report is available to subscribing customers on the IDC website