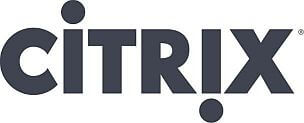 Citrix Analytics Service uses Machine Learning and AI to Defend Against External and Insider Security Threats and Helps Mitigate Phishing Attacks and Loss of Data Due to Malicious Behavior.
The new Citrix Analytics Service will provide visibility into company-wide user and entity behavior, system security, performance and operations, and simplify IT infrastructure. Using machine learning and artificial intelligence to detect anomalous behavior and potential threats, Citrix is now able to deliver actionable intelligence from the information gathered via our cloud services and on premises products to help customers proactively identify and manage internal and external threats. Citrix Analytics Service uniquely enables customers to adopt a risk-based security model, allowing them to dynamically balance the needs of users to have rapid access to data with IT's need to secure and govern the environment.
This new service securely aggregates and correlates user interaction with applications, devices, networks and data across our suite of products and cloud services to help detect and prevent malicious activity and data exfiltration. With an end-to-end view of the location of and access to data, Citrix Analytics Service also allows organizations to monitor and manage data movement across endpoints, datacenter, mobile, hybrid and multi-clouds. This visibility into data logging and access requests helps our customers understand data flows to meet their security and oversight obligations under several security standards and regulations, including HIPAA, Sarbanes-Oxley (SOX), and GDPR.
Predictive and prescriptive insights spanning the Citrix portfolio
Citrix Analytics collects data across Citrix offerings and generates actionable insights, enabling administrators to proactively handle user and application security threats, improve app performance, and support continuous operations.
Citrix Analytics applies machine learning to data that spans network traffic, users, files, and endpoints to identify and take action on malicious user behavior and app performance anomalies. Delivered as a Citrix Cloud service, straightforward visual dashboards present findings that are easy to understand.
Citrix Analytics Service is in limited preview release now, with the production release available to all targeting the second quarter of this year.