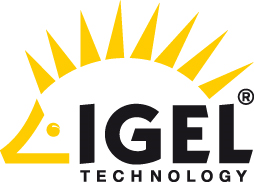 With the discontinuation of the Oracle Sun Ray Clients, IGEL's Universal Desktop thin clients offer a cost-effective solution to migrate from existing Sun infrastructures.
Customers looking to migrate away from the discontinued Sun Ray Software and Sun Ray Clients can continue to integrate new clients into their existing VDI environment thanks to a solution from IGEL. By using the option to set up a custom partition, available in every IGEL Universal Desktop thin client, the required Oracle Virtual Desktop Software Client (OVDC) can be integrated and maintained in the operating system of the IGEL devices with little effort, whilst maintaining the secure read only operating system. The IGEL custom partition is created with the aid of the Universal Customization Builder (UCB). 
Use of the licensed IGEL UCB functionality allows the OVDC client to be securely integrated, complete with syntax check, into the IGEL Linux or Windows Embedded firmware. With the free IGEL Universal Management Suite (UMS), the extended firmware can then be rolled out simply and easily via the network to the devices concerned. The functionally extended IGEL thin clients then communicate with the Sun servers via Sun's Appliance Link Protocol (ALP). As a result, many Sun customers can use the IGEL custom partition solution to continue using their existing infrastructure and gain time for planning a new VDI solution. With the aid of the highly flexible IGEL multimedia thin clients, the customers can choose from an extensive portfolio of supported solutions and simply manage the migration using UMS remote administration, without having to exchange or physically modify the devices. 
{loadposition content_starwind600}