Sanbolic®, the market leader in distributed data management, today announced that Ikomm, one of the world's premier application services providers (ASP), has deployed its Melio™ VDI software solution in order to streamline management, as well as protect and extend the capabilities of its virtual desktop environment. With Melio VDI, Ikomm has eliminated single points-of-failure, enhanced server and storage utilization, and can now create highly available (HA) and scalable shared storage that enables and extends the capabilities of Citrix Provisioning Services (PVS)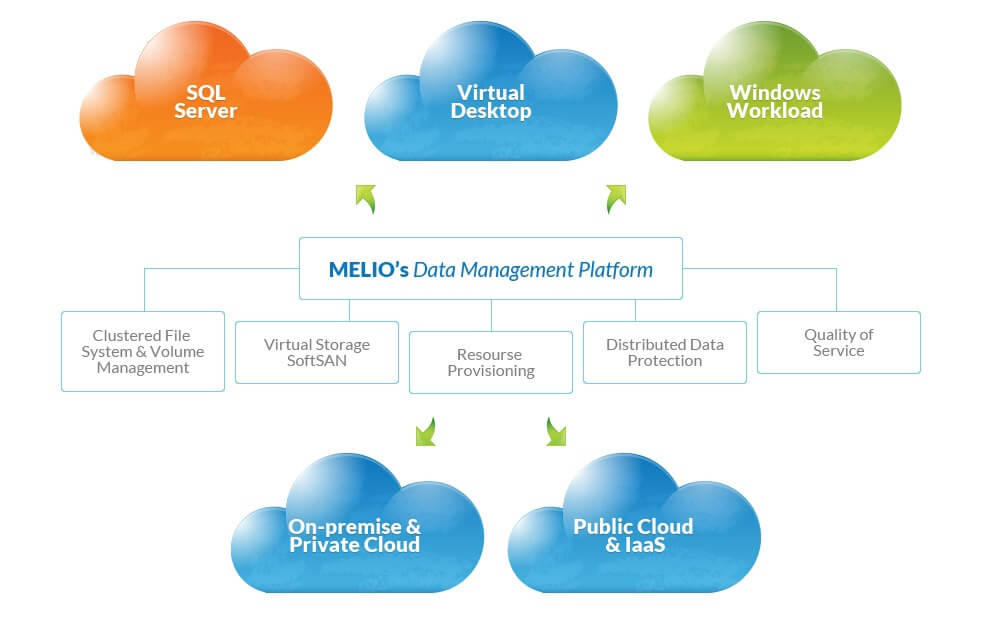 Operating over 800 applications, accessed by over 12,000 clients, from more than 310 locations across Norway and Scandinavia, Ikomm's on-demand software offerings, or software as a service (SaaS), enables its business, government and personal consumer customers to plug-into specialized applications that would have previously proven far too expensive to utilize from a capital and/or operational standpoint. Its clients have come to depend on Ikomm to ensure secure access to their data, from anywhere they have Internet access, as if they were accessing it directly from their office (i.e., mail, applications, documents, desktop – everything). Moreover, clients trust Ikomm to ensure all applications and information hosted in the Ikomm data center are protected and secure with state of the art technology, methodologies and professional expertise delivered from its team of 50 highly trained, uniquely experienced professionals, each of whom are passionately dedicated to meeting and exceeding customer expectations. For Ikomm clients, outdated technology, carbon footprint/emissions/power management, as well as unforeseen IT challanges and associated business complications, are a thing of the past. IT becomes predictable, environmentally friendly and profitable.
Recently, Ikomm embarked on an endeavor to find a more efficient and cost effective method for deploying their XenApp Server farm. Citrix Provisioning Services (PVS) was chosen to deploy its 200+ XenApp Servers. This was a critical service totally dependent on two provisioning servers. Ikomm therefore needed true high availability (HA). Its first attempt to meet this goal led them to Microsoft Cluster Server, however they soon learned that this technology would require them to map the disk using the network share and this would cause the server to not cache data in memory. This of course was unacceptable. After a bit of research and conversations with peers, it turned to Sanbolic's™ Melio™ virtual desktop (VDI) management software.
"Traditional storage options for PVS HA, including replication, would have introduced data and storage management complexity that would have meant higher cost. Likewise, file shares would have introduced a single point-of-failure that would have rendered PVS HA useless should the server hosting the file share go offline for even a moment," said Kristian Helseth, Senior Konsulent Leveranse & Utvikling, Ikomm. "Sanbolic Melio has greatly simplified Ikomm's data and storage management while ensuring no single point-of-failure, and enhanced resiliency to ensure desktops and servers are able to maintain uninterrupted access in the event of a failure."
"With Sanbolic Melio VDI, Ikomm has been able to create highly available and scalable shared storage that enables and extends the capabilities of Citrix PVS. Its administrators can now create, manage, deliver and maintain virtual disks (vDisks) for HA and load balancing without the challenges typically introduced by other storage options such as replication, file shares or proprietary hardware-based file serving appliances," said Eva Helen, Co-Founder, President and COO, Sanbolic. "Moreover, additional benefits are enjoyed, such as reliable vDisk protection, improved desktop and server performance, and dynamic infrastructure scale to support environments comprised of hundreds of servers and thousands of desktops."
For further information on Sanbolic's Melio desktop virtualization (VDI) software solution and/or to request a free demo, please visit: https://www.sanbolic.com/citrix.htm.