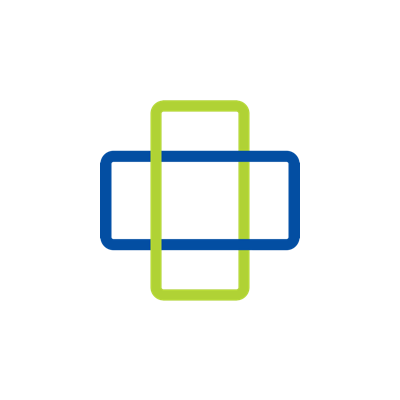 Nutanix has published 2 new releases of their Nutanix AOS 5.18 and Prism Central 2020.8
Acropolis Operating System (AOS) – Version 5.18 which is a Short Term Support (STS) release
Prism Central version PC2020.8
AHV version 20190916.253
Nutanix Cluster Check (NCC) version 10.0.6
Nutanix AOS 5.18
Nutanix AOS 5.18 is a STS Major release and includes NCC 3.10.0.6, Foundation- 4.5.4.1 and AHV 20190916.253.
What's New in AOS 5.18?
The following are new or updated features in this release:
Blockstore support for AOS
Cross-Hypervisor Disaster Recovery (CHDR) Support for NearSync Replication in Leap -> You can now configure cross-hypervisor disaster recovery (CHDR) to recover VMs protected with NearSync protection policies in the same or different Prism Central. CHDR enables you to recover VMs from AHV clusters to ESXi clusters or VMs from ESXi clusters to AHV clusters
Health Monitoring for Network Segmentation
Hot-Swapping NVMe Drives on NX-8170-G7 with AHV
Inline Compression Enabled by Default for New Storage Containers
Inline Erasure Coding-X Enabled for Objects Storage Containers
NVMe Partial Population on NX-8170-G7 with AHV
Recycle Bin for Guest VM and vDisk Recoverability (can only be enabled by Nutanix Support)
RDMA Support for ESXi
Selective Scans for Disk Balancing
Self-Service Restore (SSR) Support for Leap
Storage Capacity Reporting Enhancements
Support for ESXi Secure Boot for Host leveraging hardware UEFI and Secure Boot Enabled Nodes
Timestamp Change for Nutanix Logs
Added AHV guest OS support to include:
CentOS 8.2
RHEL 7.8
Ubuntu 19.04
Prism Central 2020.8
Nutanix Prism Central 2020.8 is the first release with the new version numbering that differs from the AOS release version numbering.
What's new?
The following are new or updated features included in this release:
New Licensing Tiers for Prism: Starter, Pro & Ultimate
New licensing tiers
Prism Started
Default free Prism Central license, which enables you to register and manage multiple Prism Element clusters, upgrade Prism Central with 1-click through Life Cycle Manager (LCM), and monitor and troubleshoot managed clusters. You do not have to explicitly apply the Prism Starter license tier, which also never expires.
Prism Pro
Includes all Prism Starter features plus customizable dashboards, capacity, planning, and analysis tools, advanced search capabilities, low-code/no-code automation, and reporting.
Prism Ultimate
Prism Ultimate adds application discovery and monitoring, budgeting/chargeback and cost metering for resources, and a SQL Server monitoring content pack. Every Prism Central deployment includes a 90 day trial version of this license tier.
[Pro]: X-Play Enhancements

Conditional Execution Workflow
Data Parsing Actions
Playbook Import and Export
Wait Action and Time Trigger Enhancement

[Pro]: Analysis Dashboard Enhancements

Create sessions in the Analysis dashboard to troubleshoot issues

[Pro]: VM Exclusion Policies Support
[Ultimate]: SQL Server Visibility
[Ultimate]: Application Discovery Support
Files Management via Prism Central
OVA Support for VMs
An Open Virtual Appliance (OVA) file is a tar archive file created by converting a virtual machine (VM) into an Open Virtualization Format (OVF) package for easy distribution and deployment. OVA helps you quickly create, move, or deploy VMs on different hypervisors.
Access to OVA operations is role-based. Based on your role, Prism Central helps you perform the following operations with OVAs:
Export an AHV VM as an OVA file.
Import OVAs of VMs or virtual appliances (vApp). You can import (upload) an OVA file with the QCOW2 or VMDK disk formats from a URL or the local machine.
Deploy OVA file as a VM.
Download an OVA file to your local machine.
Rename an OVA file.
Delete an OVA file.
Track or monitor the tasks associated with OVA operations in Tasks.
Flow
Layer 2 Traffic Isolation for Flow Isolation Policy -> With the layer 2 isolation feature, the capability to filter out layer 2 packets across isolated entities is added.
Policy Rule Description -> You can now add, edit, and view the description of each inbound and outbound policy rule of a target group in the Flow UI.
Services and Addresses for Policies -> Service and Address entities are introduced in the security policy configuration workflow. The ability to use the service and address entities in the policy creation workflow reduces any manual configuration error and enables reusability.
Enhanced Protection for VMs using External IPAM -> With enhanced protection for VMs that are using an External IPAM, Flow drops all packets to and from a VM protected by a policy in the apply mode by default.
For more information about the specific products: