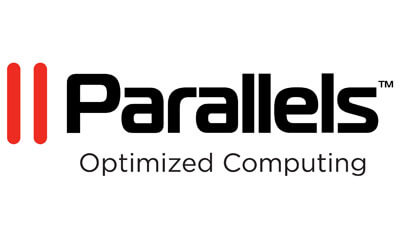 Parallels Toolbox 1.3 for Mac Now Offers 25 Single-Purpose Tools to Simplify and Streamline Common Tasks of Everyday Computing.
Parallels, a global leader in cross-platform solutions and creator of the No. 1-selling software for running Windows applications on a Mac, has launched Parallels Toolbox 1.3 for Mac, an upgrade that adds five new utilities to the stand-alone application which was released in August and is available exclusively online at www.parallels.com/eu/toolbox. Parallels Toolbox, and its quarterly updates of new tools, is also included with subscriptions to Parallels Desktop for Mac.
"The feedback we received about Parallels Toolbox for Mac since its launch two months ago has been tremendous," said Jack Zubarev, Parallels president. "We listen to and work closely with our customers. This is the first customer-inspired upgrade for Parallels Toolbox for Mac subscribers, as we continue to develop additional productivity tools for future versions that further simplify everyday computing experiences."
Just in time for the holidays, Parallels Toolbox 1.3 for Mac adds five new utilities that help simplify everyday computing:
Block Camera: Protect your privacy. Block or unblock all applications from accessing the built-in camera on a Mac in one click – no more adding and removing messy tape or stickers over the camera
Eject Volumes: This allows users to eject all volumes, including external hard drives, memory cards, network volumes and mounted disk images with one click
Launch: Users can configure the Launch tool to open any applications, folders, links, or other files, with just one click. Watch this Launch tool demo video: https://bit.ly/LaunchTool.
Take Photo: Enables users to take photos immediately using the built in Mac camera
Take Video: Users can record video immediately with the click of a button
Parallels Toolbox for Mac makes it easy to complete essential daily tasks with its 25 single-purpose tools, and quarterly updates of new tools, all for the low subscription price of a single app. From Mac newbies to power users, everyone can enjoy simply being more productive with this collection of well-designed tools and utilities. Details of the 20 additional tools follow below.
Hide Desktop:Hides icons on both the Mac desktop and Windows virtual machine desktops. Watch this Hide Desktop demo video: https://bit.ly/HideMyDesktopTool.
Do Not Disturb: Disables notifications and animations in the dock
Do Not Sleep: Prevents the computer from going to sleep
Convert Video: Converts videos so they can be played on a Mac, iPhone or iPad
Download Video: Download videos from YouTube, Facebook and more in one click
Archive: Creates compressed archives from your files, to save space or easily share files
Unarchive: Unpacks various file archive formats
Record Area: Records video from a selected area on the screen
Record Window: Records video from a single window – even if it is mostly hidden behind another window
Record Screen: Records video of the entire screen
Record Audio: Records audio from the microphone
Lock Screen: Locks the Mac's screen to prevent unauthorized access
Capture Area: Allows users to take a screenshot of a part of the screen
Capture Window: Take a screenshot of a single window – even if it is mostly hidden behind another window
Capture Screen: Take a screenshot of the entire screen
Alarm: Creates reminder alarms at a specific time with a notification and sound
Date Countdown: Use to set up a countdown to a specific date, such as a birthday or deadline
Stopwatch: Measure elapsed time
Timer: Countdown from the specified time to zero
Mute Microphone: Mute the computer's microphone
Availability and Pricing
Parallels Toolbox for Mac, a stand-alone product featuring 25 single-purpose tools plus quarterly updates of additional tools and utilities, is available online exclusively at www.parallels.com/eu/toolbox for $9.99 per year.