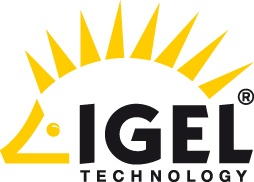 Up until now, anyone who wanted to modify device firmware to meet their specific company needs would normally need costly assistance from outside. IGEL Technology is now going a new route, allowing customers who have received training to customize their thin client firmware with the help of software and receive support for the tool from the IGEL help desk.
IGEL Technology has announced a new software tool that will allow customers, who have been trained, to easily create and roll out personalized enhancement packages for their IGEL Universal Desktop firmware. The IGEL Universal Customization Builder (UCB) provides predefined templates for typical application cases such as local installation of device drivers or setting registry keys in Windows. The UCB's graphical interface allows users to perform such tasks without any in-depth knowledge of shell or Windows scripting. The new, flexible UCB functionality, is IGEL's second optional program extension for its industry-leading IGEL Universal Management Suite (UMS) remote management software.
The IGEL Universal Customization Builder also supports local application installations such as the integration of POS system software at the retail level and installation of additional drivers for sector-specific hardware. In addition, Windows hot fixes can be packaged without scripting and rolled out as partial updates, conserving bandwidth.
UCB License Requires an IGEL Training Course
Activation of the UCB software in the UMS and support from the IGEL help desk for the customization packages created with it requires prior participation in a special UCB training course available at an additional charge. A license for this software will be issued upon completion of the course. The UCB license allows qualified system administrators to create enhancement packages for the "custom partition" within IGEL Linux firmware as well as "partial updates" for Microsoft Windows Embedded Standard 2009 and Windows Embedded Standard 7. What's more, all customized packages created with the UCB are automatically generated and checked for syntax errors. In both cases, for Linux and Windows, these packages are rolled out as usual by means of the IGEL UMS. Furthermore, the customization projects will also be managed within the IGEL UMS; the versioning of the firmware packages will also be carried out automatically. 
"With the Universal Customization Builder, IGEL's customers can now deploy their Universal Desktop thin clients even more specifically and extensively and no longer need to carry out expensive development projects. What is more, system houses can now offer their customers firmware customization," explains Matthias Haas, Product Manager at IGEL Technology. "In this way, we're increasing both the standardization potentials for our solutions and their future readiness."
{loadposition content_starwind600}