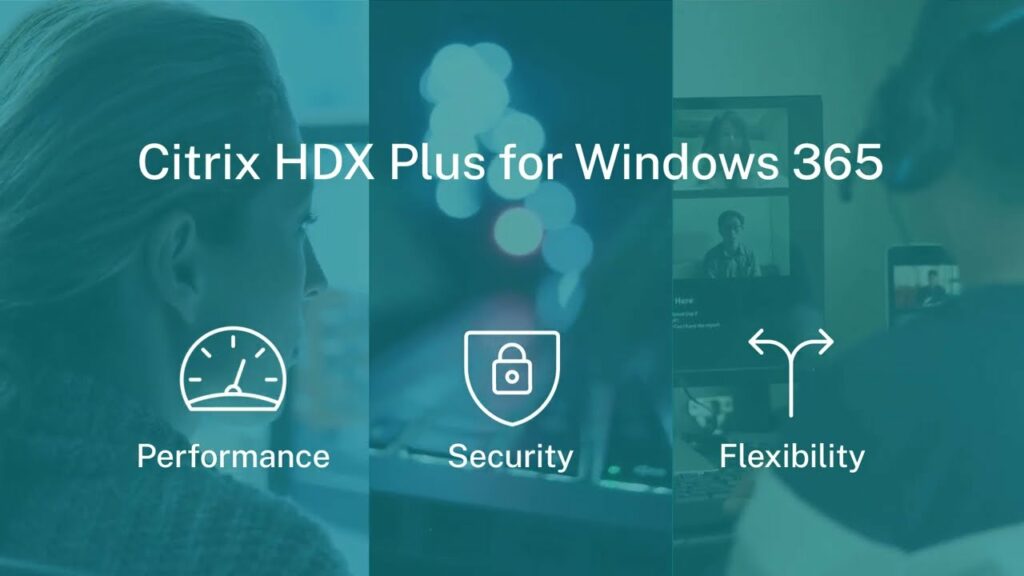 Citrix recently announced that they are collaborating even more with Microsoft, and that they now will extend to Windows 365. Citrix HDX Plus for Windows 365, will be in the form of a powerful new integration that will enable organizations to simplify IT management while supporting hybrid work initiatives by bringing key Citrix technologies to this new era of Cloud PC computing.
At Microsoft Inspire 2022, Citrix was excited to introduce their new offering — Citrix HDX Plus for Windows 365 — targeted for release later this year. Citrix HDX Plus for Windows 365 will enhance the Cloud PC experience with an exceptional high-definition user experience, and integration across a broad range of industry-leading IT solutions.
What is Citrix HDX Plus for Windows 365?
Citrix HDX Plus for Windows 365 brings the comprehensive security and user experience capabilities you've come to expect from Citrix to the Microsoft cloud solution. Citrix and Windows 365 users can take advantage of years of innovation bringing graphics, audio, and collaboration tools to life on any device with incredible performance. IT admins benefit from the ability to support a broad range of endpoint devices and peripherals, advanced security policy controls, and integration with third-party identity providers.
Simple to deploy and configure, Citrix HDX Plus for Windows 365 offers a shared management experience within the Microsoft Endpoint Manager console to meet IT admins where they are. Integration between the cloud services is easy, enabling you to access everything Citrix HDX Plus for Windows 365 has to offer. Existing Citrix customers can manage Windows 365 Cloud PCs alongside their other Citrix deployments, applying access policies and security controls consistently across their enterprise.
End users will gain the streamlined capabilities of Citrix HDX technologies, and the integration will allow them to access their enhanced Cloud PC through windows365.microsoft.com, or the Citrix Workspace app (along with other Citrix-provided content). Plus, it can be launched directly from a user's Start Menu or taskbar on a traditional PC or other device.