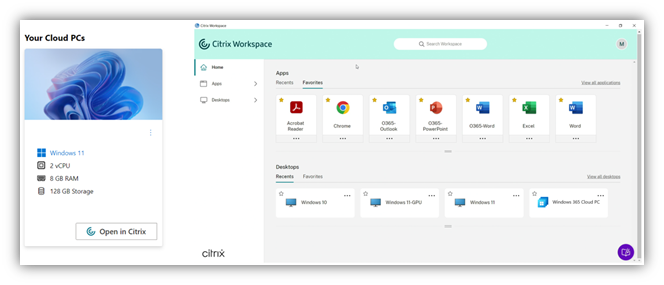 Citrix has announced the public preview of Citrix HDX Plus for Windows 365 and that it is now available, bringing unique Citrix capabilities to Cloud PCs worldwide.
Citrix HDX Plus for Windows 365 enables your organization to extend hybrid work scenarios on Cloud PCs to your most challenging use cases. With Citrix HDX Plus for Windows 365, your organization will benefit from:
The best possible high-definition experience across any network and application. This includes broad telephony and unified communication tool support, optimized multimedia performance, and adaptive throughput for amazing experiences on low bandwidth/high latency connections.
Seamless integration with third-party identity solutions, providing diverse authentication and authorization support.
Support for the industry's broadest array of devices and peripherals to guarantee an exceptional experience on any endpoint.
Additional layers of security to applications and data through granular policy controls, protecting corporate data from exfiltration.