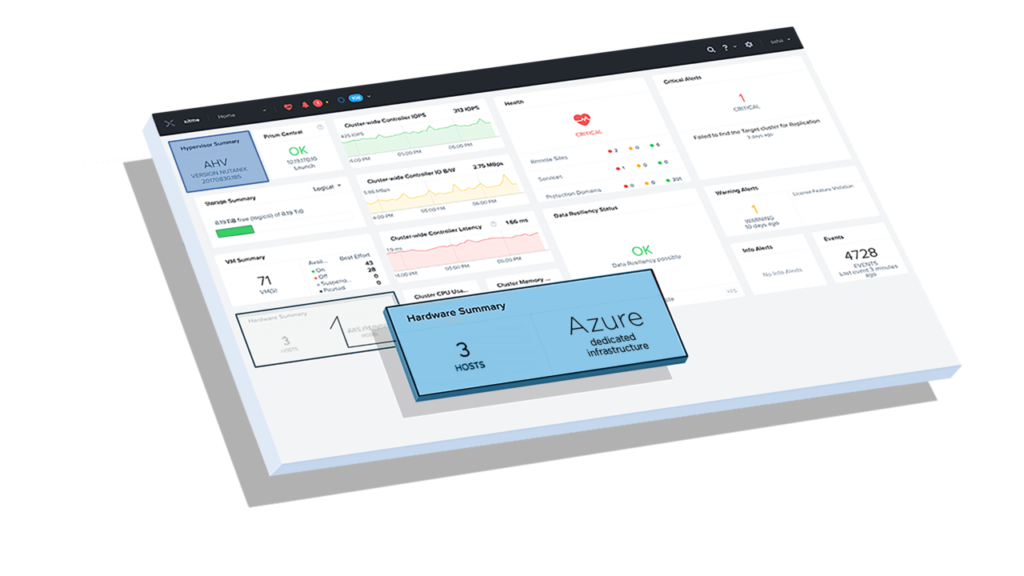 Quickly deploy a Nutanix Cluster on bare-metal in Microsoft Azure. Enable quicker migrations and DR to the cloud without any retooling for your on-prem administrators.
Simplify hybrid multicloud complexity with Nutanix Cloud Clusters (NC2) on Azure – a true hybrid multicloud platform that helps you seamlessly run any workload, at any scale, across on-prem and Azure environments.
Key Use Cases Includes:
1) Disaster Recovery: Use an Azure region as a backup site and recover your applications within minutes of a DR event.
2) On-Demand Elasticity: Avoid the extensive delays in procuring additional capacity for your datacenter by bursting into Azure while maintaining centralized control
3) Lift-and-shift applications to Azure: Save the trouble of retooling or refactoring apps with an easy lift-and-shift operation & direct integration with Azure services.
Click here to learn more about Nutanix Cloud Clusters (NC2) on Azure