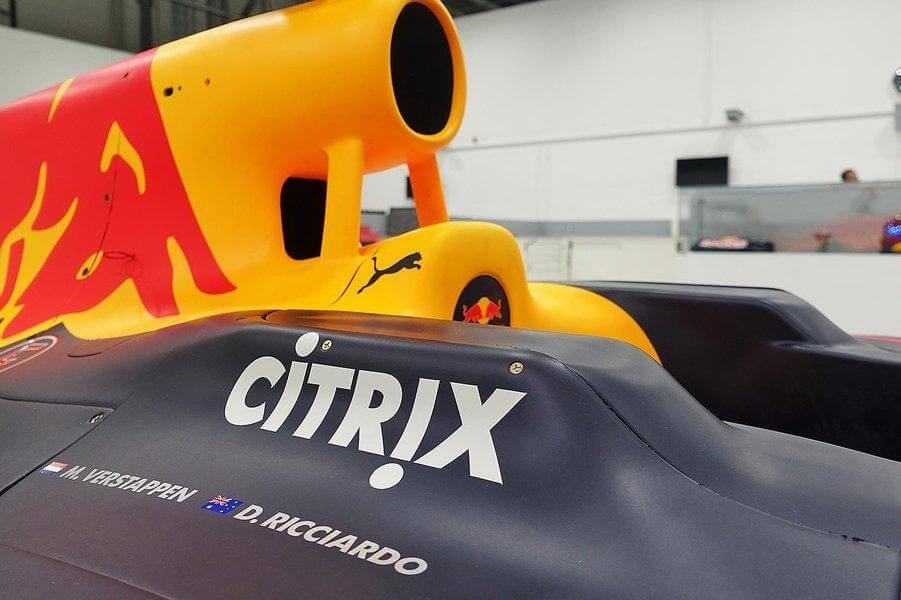 Citrix Systems, Inc. last week announced that its board of directors has appointed David J. Henshall, chief financial officer and chief operating officer of Citrix, as president, chief executive officer (CEO) and a member of the board, effective immediately. Mr. Henshall's appointment follows the mutual separation decision between the Citrix board and Kirill Tatarinov, president, CEO and director of Citrix.
David J. Henshall Appointed President and Chief Executive Officer. Mark M. Coyle to Serve as Interim Chief Financial Officer. Board Forms Operations and Capital Committee with Focus on Margin Expansion and Capital Allocation. Robert Calderoni, Executive Chairman, to Lead Operations and Capital Committee. Reaffirms Guidance for the Second Quarter
The Citrix board has identified the leadership team to drive the company's long-term strategy and growth, led by David Henshall. In addition to product excellence and growth, Citrix is committed to operational efficiency and value creation. This includes a series of strategic initiatives intended to drive operating margin expansion, increase capital return and facilitate further investment in accelerating Citrix's transformation to a cloud-based subscription business and in high-growth areas, such as data security and analytics services. Citrix will provide additional details on these initiatives on the upcoming second quarter earnings call.
"David is a proven leader who knows our company inside and out, and the board has the utmost confidence in him," said Robert Calderoni, executive chairman of the Citrix board. "Moving forward, the board believes that accelerating our cloud transformation will position the company for even greater success in the years ahead, driving greater value for our shareholders. We now have the right team in place to execute on that vision."
David Henshall said, "We have a talented team at Citrix, and I am honored to lead Citrix through this new chapter. We have created an impressive platform of best-in-class products and services that customers and partners rely on every day to embrace the future of work. I can assure you that we will continue to deliver and innovate for our customers and partners as we move forward as a more powerful Citrix. Citrix will also leverage Bob's extensive experience successfully leading software companies through a transition to the cloud and establishing subscription-based businesses.
"Q2 demonstrated that the momentum of our cloud transformation is accelerating, resulting in a year-over-year double-digit increase in deferred revenue.  Broad-based demand from customers for Citrix Cloud and other subscription solutions was strong, demonstrating the value of the innovation we are delivering to customers and partners."
Mr. Calderoni concluded, "On behalf of the entire Citrix board, I want to thank Kirill for his leadership. The progress we made under his leadership has positioned Citrix well for the next phase of its corporate transformation."
In connection with Mr. Henshall's appointment, Mark M. Coyle, Senior Vice President, Finance, has been appointed interim CFO, effective immediately. The Company has retained a leading executive search firm to assist in a comprehensive search process to identify a permanent CFO with both internal and external candidates being considered.
The Board has also formed an Operations and Capital Committee that will work with Citrix's management team and advise the Citrix Board on a comprehensive review of opportunities to drive margin expansion and return capital to shareholders. The Committee will be led by Citrix Executive Chairman, Robert Calderoni, joined by Citrix President and CEO, David Henshall, and Citrix Directors, Jesse Cohn and Peter J. Sacripanti.
Reaffirms Guidance for the Second Quarter
Citrix also reaffirmed guidance for the second quarter of fiscal year 2017 ended June 30, 2017.  Revenue for the quarter is expected to be in line with the company's current guidance of $685 million to $695 million with strong demand from customers for subscription-based solutions.
Net income for the second quarter of fiscal year 2017 per diluted share is expected to be in line with the company's current guidance of $0.70 to $0.74 per diluted share. Non-GAAP net income for the second quarter of fiscal year 2017 per diluted share is expected to be in line with the company's current guidance of $0.97 to $1.00 per diluted share. Non-GAAP net income for the second quarter of fiscal year 2017 excludes the effects of stock-based compensation expense, amortization of acquired intangible assets, amortization of debt discount, restructuring charges, and the tax effects related to these items.
The above statements are based on management's initial review of operations for the quarter ended June 30, 2017, remain subject to change based on management's ongoing review of the second quarter results and actual results may differ materially.