Citrix has announced the general availability of Citrix CloudStack™ 3, the first release of the market leading open source cloud platform under the Citrix brand. CloudStack is already the world's most successful platform for public clouds, powering over $1B in revenue for more than 85 large scale production clouds, including some of the biggest brands in the industry. With the new CloudStack 3 release, Citrix brings the power of true Amazon-style clouds to customers of all sizes. For the first time, enterprise customers who want to build clouds the way the world's most successful clouds are built, can quickly and easily transform virtualized datacenter resources into automated, elastic, self-service clouds.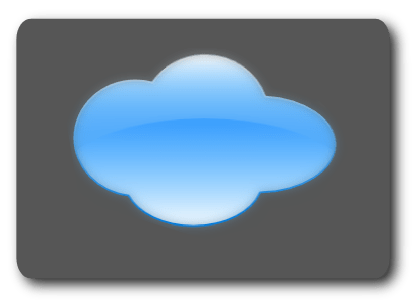 Citrix CloudStack is a key component of the Citrix cloud computing portfolio, providing customers with solutions that make it easy to Build new clouds, Connect to existing cloud services, and Deliver any cloud with the best security, performance and reliability. The Cloud Era is built on a completely different set of assumptions than past generations of IT – in fact, many of the exceptions from the PC Era now represent the norm in the Cloud Era. This is forcing enterprise IT organizations to reevaluate IT strategies, causing them to search for lower costs, greater capacity and improved agility. The Citrix cloud portfolio is designed to help customers accelerate this Cloud Era innovation by making inexpensive compute power accessible to anyone, allowing people to work from anywhere any device, and enhancing business agility.
Since its introduction, CloudStack has rapidly become the leading commercial open source platform for building, managing and delivering highly scalable infrastructure-as-a-service clouds for a wide range of customers such as Datapipe, Edmunds.com, IDC Frontier, Nokia Research and Zynga. CloudStack is designed to ensure organizations can build production cloud environments on a platform designed for economics, elasticity and scale. It is not a traditional enterprise server virtualization platform with cloud-like management layers on top. Rather, it was designed from the ground up as an open, multi-hypervisor platform to help customers build public and private clouds the way the world's most innovative clouds are built – simple, automated, elastic, scalable and efficient. New capabilities in CloudStack 3 focus on openness, flexibility and completeness and include:
Cloud-Optimized Virtualization Platform:  While maintaining a strong commitment to being hypervisor agnostic with support for leading platforms such as KVM, OVM, vSphere and Xen®, CloudStack 3 includes a cloud-optimized version of Citrix XenServer® 6 as a core integrated feature. With four of the top five world's largest public clouds in production (Amazon, Rackspace, GoGrid, Softlayer) leveraging XenServer® or Xen® as the virtualization platform of choice, this unification brings unparalleled new levels of scale, manageability, security, multi-tenancy, and virtual switching integration that is currently unavailable in traditional enterprise virtualization solutions from other leading vendors.
Network-as-a-Service Integration:  As Networking-as-a-Service (NaaS) becomes a key differentiator for providers looking to deliver advanced enterprise solutions in the cloud, CloudStack 3 now provides tight integration with Citrix NetScaler®, delivering a fast, secure, reliable cloud experience for an estimated 75% of all internet users each day. CloudStack supports NetScaler SDX™ and VPX™ appliances, and makes it easy to extend network level integration to products like Citrix CloudBridge™ and Citrix CloudGateway™.  This brings virtual networking to a new level, ensuring increased security, performance and connectivity between public and private clouds that are delivered as integrated services within the platform.
Built-In Network Services Catalog: In addition to NetScaler integration, CloudStack continues to build upon its rich and flexible network offerings by enabling service providers to upsell network services through the creation of custom catalogs of network service options.  This capability, a first among cloud platform providers, enables cloud administrators to follow a cloud implementation model that best fits their environment and workloads.
Brilliantly Simple User Interface: Citrix has long been known for its focus on delivering beautifully simple, consumer-like experiences for end users. The new CloudStack 3 release reflects this focus with a brilliantly simple out-of-the-box user experience that enables even the most novice cloud user to quickly build, launch and manage their own workloads on the cloud. The combination of self-service administration, coupled with advanced orchestration and automation, enables new IT services to be delivered in minutes, instead of weeks.
OpenStack Swift Integration:  CloudStack 3 new supports Swift, the OpenStack object-storage technology for creating redundant, scalable object storage using clusters of standardized servers to store petabytes of accessible data.
Citrix Ready for the Cloud – Building the World's Largest Cloud Computing Ecosystem
Citrix is also unveiling a Citrix Cloud Community Program, which introduces over 2,200 products and services that are Citrix Ready® verified to work with Citrix cloud solutions. The program showcases hundreds of leading technology companies and service providers who are partnering with Citrix to build the largest cloud computing ecosystem in the industry. For more information, please visit the community page.
CloudStack.org – The Open Source Cloud Computing User Community
Since the acquisition of Cloud.com by Citrix in 2011, the CloudStack.org open source community has experienced a 4x growth in user engagement, with more than 25,000 cloud builders around the world now signed up as active members of the CloudStack.org community.  Within the past year, the open source CloudStack product has been downloaded over 60k times and is currently averaging a 5x increase in monthly downloads. For more information, please visit: https://www.cloudstack.org.