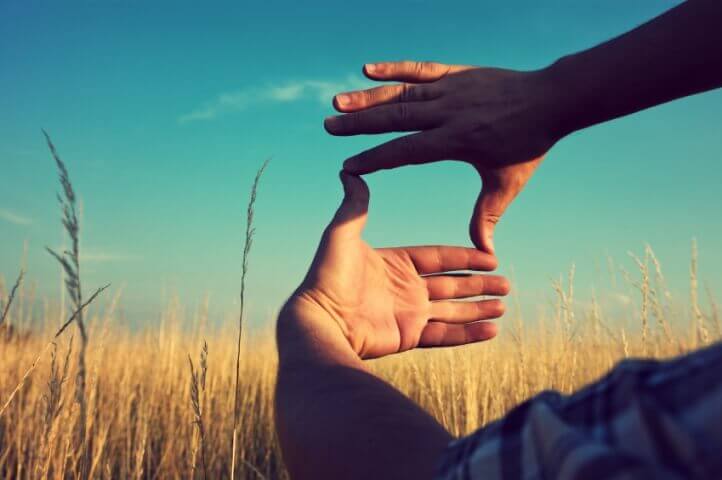 Organizations should use the 2017 Gartner Magic Quadrant to identify a shortlist of viable content collaboration players that can meet their requirements and plans and to assess these players' offerings against specific use cases.
Do the content collaboration platform vendors you want to evaluate offer technical superiority, strong product vision, and the ability to deliver an unparalleled customer experience?
Read Gartner's unbiased analysis of 14 vendors
Review content collaboration vendor strengths, cautions, and Magic Quadrant positioning
Learn why Citrix is positioned as a Leader in the content collaboration platforms market
Gartner has published the inaugural 2017 Magic Quadrant for Content Collaboration Platforms. At Citrix, we are pleased to see that we are positioned as a "leader" in this space based the ability to execute and completeness of vision.
Through innovation, Citrix continues to empower our customers to reimagine the way work gets done with the secure deliver of apps and data in a highly consumable way.
Shifting Focus from File Sync-and-Sharing to Content Collaboration Platforms
Digital transformation is here and affecting every organization. They are realizing they must innovate and upgrade to meet the business requirements of employees, partners, and customers without risking the security and compliance of their data that IT demands.
In the past, IT had to grasp multiple strategies for data storage, sharing, management, and collaboration to name a few. But as the demands of IT and business productivity has grown, many of the single-focus solutions have become commodities and a new set of digital business offerings have evolved into content management platforms that go beyond traditional file sync-and-sharing and deliver more advanced features in data security, productivity, and workflows and delivering content-related technology.
These new content collaboration platforms are developed with both the end user and IT in mind, delivering a wide range of features and services that can support multiple use cases, vertical needs, external compliance and content types and storage locations.
Why Users Choose ShareFile
In response to trends favoring consumerization, digital natives in the workplace, and the movement of paper processes to digital, Citrix is evolving ShareFile from an enterprise file sync-and-share tool to a platform that supports all the document-centric tasks and workflows required by today's modern enterprise. Organizations choose ShareFile based on the following value props:
Secure by design: We understand the challenges in balancing security and user experience. Our vision is to enable security automation based on data and its context like user, device, location, operations and other relevant data. Key security features that enable our success include:

Multilayer Security: Granular controls protect encrypted data at rest (with AES), in transit (with SSL), and during access and use.
Enterprise Key Management (EKM): Company-owned encryption keys allow organizations to safeguard data within private on-premises and cloud repositories.
Information Rights Management (IRM): The authentication process follows the file itself, ensuring secure access to sensitive content only by intended recipients.
Data Loss Prevention (DLP): DLP helps organizations enforce regulated industry requirements, company governance policies, and security parameters for audit reporting and compliance.
Security, Global Performance, and Regulatory Compliance: ShareFile ensures compliance with privacy laws and sensitive data residency requirements (including PCA, HIPAA, HITECH, and SOC-2, FedRAMP In-Process) in regulated industry sectors.

Data Source Choice: ShareFile is one of the few offerings that gives organizations the choice of where to store files, allowing selection of the option that best meets the company's needs, including any cloud, on-premises, and hybrid IT infrastructures. ShareFile serves as a "single pane of glass" for multiple storage repositories, and delivers value for content stored within ShareFile as well as outside of ShareFile via "Connectors" that allow users to connect to network shares, Microsoft SharePoint, OneDrive for Business, Google Drive, and personal cloud connectors, extending connectivity to all your digital sharing and collaboration tools.
Streamline User Collaboration with Document Workflows: ShareFile's simple, customized, intuitive user interface integrates document workflows and empowers teams to get more done faster. Built-in co-authoring, feedback, and approval processes give colleagues a convenient hub to collectively create, review, modify, annotate, track document changes, and get legally binding signatures in real time.
Mobility without Migration: ShareFile enables mobile productivity with read-write access to data, allows employees to securely share files with anyone and sync files across all of their devices. ShareFile also allows users to securely provide and request sensitive data and documents that are needed for the service. IT also gains the flexibility to store enterprise data in the most optimal locations and leverage existing investments to meet compliance and performance requirements.
Optimized for Virtualization: ShareFile is the only EFSS solution that is optimized for the unique storage and performance requirements of virtualized environments. This means organizations can use ShareFile for all their workers, whether they are in the field using mobile devices, in the office on a laptop or anywhere using virtual desktops.
Content Data is the lifeblood of any organization, and we are committed to extending ShareFile into a broader range of document-centric processes and helping customers solve bigger problems with Citrix.