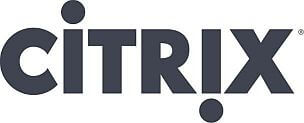 Citrix has announced the strategy for the next generation of NetScaler SDX, the company's consolidated service delivery networking platform, for software defined networks (SDN). The groundbreakingNetScaler® SDX platform was introduced last year to let customers run up to 40 independent NetScaler application delivery controller instances on a single multi-tenant SDX hardware appliance with full isolation and independence.
With this announcement, Citrix is now opening up the NetScaler SDX platform to support network services from third-party vendors as well. For the first time ever, customers will be able to unify a wide range of best-in-class L4-7 network services in a seamless application control layer to drive app intelligence into existing transport networks and emerging SDN technologies. With this next generation NetScaler SDX platform, customers will also be able to apply app-driven policies across the entire network, while consolidating the delivery and automating the deployment of network services.
Citrix is once again moving the future of network computing forward by unlocking the existing power of NetScaler SDX to enable an emerging architecture that supports the industry move toward SDN, which brings direct software programmability to networks worldwide.  Unlike closed, proprietary systems that compromise functional depth for functional breadth by adding piecemeal extensions to an existing product, Citrix and its partners are working to ensure the next generation SDX platform offers a choice in best-in-class network services. The industry leaders in security, trusted enterprise mobility and application visibility have joined Citrix to ensure that applications, desktops and content can be simply and safely delivered to any device with rock solid performance, security and availability. Extensive partner support proves the value of this addition to the industry, with the following partners who are extending  their market leading network and security services to the next generation NetScaler SDX platform: Aruba Networks, BlueCat Networks, CSE Secure Systems, RSA – The Security Division of EMC, Splunk, Trend Micro, Venafi and Websense.  Citrix Repeater, Citrix ShareFile StorageZones and Citrix CloudGateway will also be supported on the next-generation platform. Additionally, today Citrix and Palo Alto Networks announced a multi-phase technology relationship aligning our respective products and technologies to best support emerging data center network architectures. Together with these partners, Citrix will deliver app awareness to the cloud network.
By unifying these advanced networking services, NetScaler SDX can make the entire network app-aware. The broader networking industry has embarked on a new paradigm with SDN to decouple control and design flexibility into the core network. SDNs promise to make the network itself programmable, thus making today's largely static networks more agile and scalable. However, current SDN technologies focus almost exclusively at L2-3 layers, are not app-aware, and thus miss the opportunity to truly deliver on the promise of SDN. To make the whole network more dynamic and flexible, the unified application control layer of the next generation NetScaler SDX platform can be used to drive app intelligence into the programming of emerging SDN infrastructure.
Capabilities

Key capabilities of the next generation NetScaler SDX platform include:
App-driven control over the whole network by creating a unified application control layer composed of best-in-class L4-L7 network services, and using the control layer to make in-place L2-3 infrastructure and emerging SDN controllers more app-aware. Turnkey AppTemplates for popular applications are provided with integrated L4-7 policies to ease configuration while also embedding application intelligence into all layers of the network.
Prescriptive, automated deployment of network service by using an app-centric approach for defining networking policy and topology and automating network configuration. AppFormations simplify initial deployment by programmatically pre-packaging the network services necessary to support common use cases, and the topology between for common use cases.
Consolidated delivery and orchestration of best-in-class network services onto an open, programmable platform that is integrated with leading cloud orchestration platforms. AppFabric provides a common underlying multi-tenant framework for best-in-class third party services to seamlessly and securely plug into the platform.
{loadposition content_starwind600}