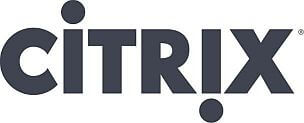 Palo Alto Networks today announced a multi-phase partnership with Citrix that brings together leading network security and application delivery capabilities. In response to strong market demand, Palo Alto Networks and Citrix will deliver jointly validated solutions that are designed to simplify how enterprises accelerate application delivery on next-generation networks.
As businesses embrace mobility, consumerization and desktop virtualization, IT organizations are looking for ways to transform their networks into an end-to-end cloud delivery platform, making it easy for employees to safely access any application from any device or location.
Palo Alto Networks and Citrix have come together to deliver best-in-class functionality upon which enterprises can build next-generation Cloud Networks. In addition to sharing a common vision of how networks must evolve, each company is delivering best-in-class solutions that already meet these new requirements.
Citrix NetScaler is the industry's most advanced cloud networking platform. NetScaler delivers applications, desktops and data with the best performance and availability for any network. Palo Alto Networks has revolutionized network security to meet the increasingly complex requirements driven by the growing number of applications running in the enterprise. Palo Alto Networks next-generation firewalls provide the unique ability to identify, control and safely enable applications, while continuously inspecting all content for all types of threats.
The combined solution delivers the following benefits:
Secure access to any application regardless of location
Ensure data center compliance
Enable mainstream virtual desktop delivery
Proactively manage any attack at any scale
Transform to cloud networking
It is this shared vision for how enterprises can best evolve towards cloud networks that has inspired Palo Alto Networks and Citrix to align product development plans to capture the power of flexible next-generation platforms. Additionally, the two companies are collaborating across technical support teams, consulting organizations, and partner communities to coordinate the introduction of joint solutions for mutual customers. This partnership will provide the right technologies to deliver applications with cloud-level scalability but without compromising on security, high performance or availability of critical data and applications.
Palo Alto Networks brings to the partnership next-generation firewall technology that gives organizations the ability to identify, control, and safely enable applications while at the same time inspecting all content for all threats in real time. Citrix NetScaler delivers complementary network capabilities to deliver any business application, cloud service or virtual desktop with the fastest performance and highest availability. When used together, the two companies deliver native application intelligence, template-based management and high performance to optimize the delivery of any application to any user.
As part of today's announcement, Citrix and Palo Alto Networks have agreed on a multi-phase relationship starting with validated joint solutions for virtual application and desktop virtualization solutions Citrix XenApp® and Citrix XenDesktop®, as well as popular enterprise applications. Customers will be able to avoid complex, piecemeal solutions, and alternatively use guidelines and expert resources from two industry leaders to design a next-generation network infrastructure that achieves availability, security, performance, flexibility and visibility. In the near term, the two companies will back these solutions with global support for enterprise customers and channel partners. 
{loadposition content_starwind600}