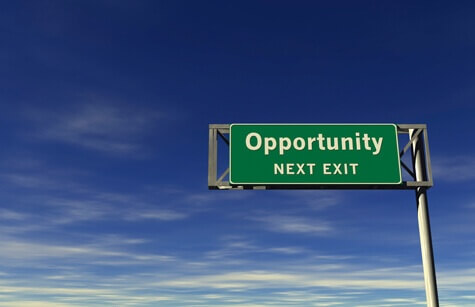 Cloud and virtualization vendor Citrix is said to be seeking buyers, yet again. Reports emerged yesterday at several Wall Street and financial websites about that Citrix, the $13 billion cloud computing tech company, is working with Goldman Sachs to negotiate a possible sale, reports Bloomberg, citing anonymous sources.
Might long-time Microsoft partner be a bidder for all or parts of the company? As Cloud Company, Citrix is currently headed by a former Microsoft executive, Kirill Tartarinov, who became CEO in January 2016, the virtualization vendor headquartered in Fort Lauderdale, Fla. is being advised by Goldman Sachs as it explores a potential deal, Bloomberg reported.
The stock jumped from just above $79 at 3:30 p.m. ET to almost $87 by 3:40 p.m. CTXS shares closed Monday up $5.40 (6.79%) to $84.93.
Cloud companies are gearing up at the moment, so the rumour circulates from time to time and it isn't the first time that CTXS has shopped itself around: in late 2015, and under pressure from activist shareholder Elliott Management, Citrix was said to have unsuccessfully tried to find a buyer. Speculations from Cisco to Microsoft and every company inbetween has been there for several years already. So, why should this time be any different?
This time out, reports Bloomberg, Citrix is also open to making a deal with private equity firms — but because the company has such a high valuation, it's unlikely that any one firm would have the cash on hand to make a deal, complicating the whole affair.
I'm surprised Microsoft are not looking at Citrix and salivating at the prospect of acquiring them to fill the void in their VDI portfolio.
Microsoft would have many benefits of acquiring their old pals:
A Hypervisor that actually is manageable with XenServer
A Hypervisor that has GPU and vGPU support – Hyper-v lacks this today
Market leader in the ADC space with Citrix NetScaler
Market leader in Application Delivery with Citrix XenApp
HDX Protocols – superior multimedia experience for all users, superior to RDS and VMware Blast. This would skyrocket, Microsoft position in this marketspace
XenApp+XenDesktop+Microsoft Azure = VDI+Remote Apps in the Cloud that actually work!
A Image Management tool
Image Layering
There is a load of synergy between Microsoft and Citrix in this space, and Microsoft would also benefit from their ADC Netscaler tech. The fact of the matter is that core Windows tech is actually owned by Citrix and licensed to Microsoft. Microsoft is probably getting a bit nervy about this. If Google bought Citrix then it would essentially be massive leverage for Google, and I can imagine that would a nightmare scenario for some MS shareholders.
 At the time, it was reported that Citrix was looking for a good price for the whole business, rather than selling off individual products or business units. It's not clear whether the company is currently seeking to sell the entire business or specific assets.
Still, in February, Citrix spun off GoTo, the business responsible for well-known software including GoToMeeting, and merged it with Boston-based remote desktop company LogMeIn.
Citrix was finished Monday's regular trading session at $84.93, up 6.79% and hitting a 52-week high of $87.99 over the course of the session before giving back some of the gains.
Citrix did not publicly respond to media yesterday for any comment, so it still is just that, a rumour!