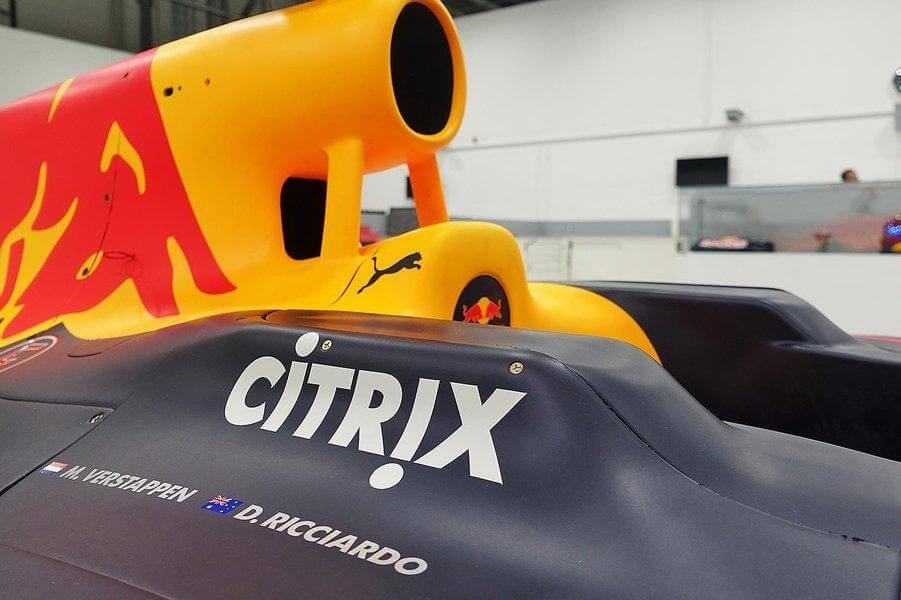 Citrix is proud to announce XenDesktop Essentials, a service that expands their strategic partnership with Microsoft. XenDesktop Essentials, designed exclusively for Windows 10 Enterprise Current Branch for Business (CBB) virtual desktops hosted on Microsoft Azure, is now available in the Azure Marketplace.
Why XenDesktop Essentials for Azure?
Rapidly deploy and secure Windows 10 virtual desktops on Azure
Deliver best-in-class user experience with Citrix HDX capabilities
Provide secure, ubiquitous access from any device with Citrix Receiver
Rely on a growing network of Microsoft-managed datacenters, supported by Microsoft's $15 billion (USD) infrastructure investment in Azure
Benefit from over 25 years of joint Citrix and Microsoft solution development
Easy access to everything you need from the Azure Marketplace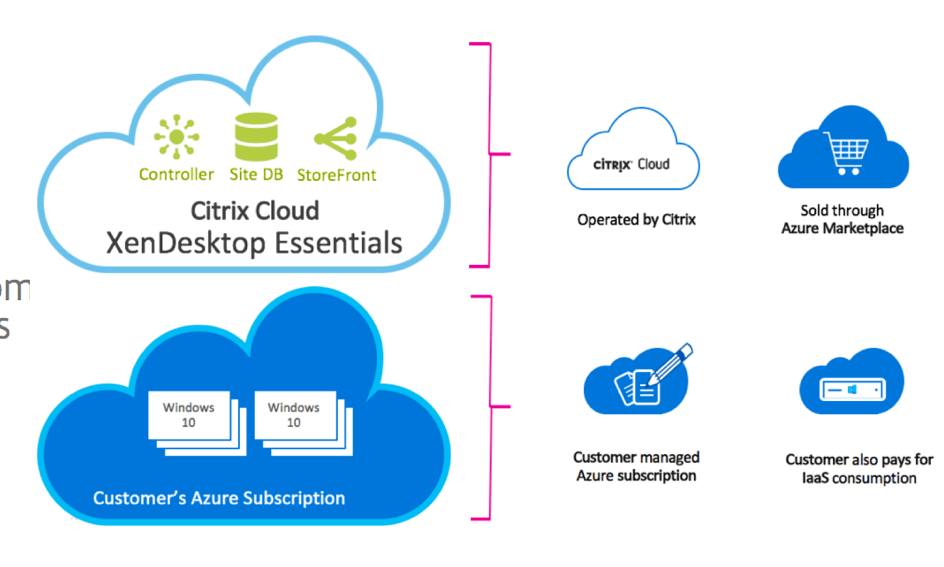 Citrix XenDesktop Essentials Service for Azure simplifies Windows 10 migration, expedites deployment and streamlines on-going management at scale while delivering a rich user access experience. Together, Citrix and Microsoft provide you with simple cloud service and Azure infrastructure side-by-side.
Citrix XenDesktop Essentials on Microsoft Azure Use Cases for Enterprise Customers:
Expedite the migration to Windows 10 across the user community without physically upgrading every individual device
Simplify the provisioning, on-going management and monitoring of Windows 10 virtual desktops hosted on Azure
Business continuity with corporate level Windows 10 full desktop access during any business disruptions caused by unforeseen events
Leverage existing Azure account to rapidly deploy Windows 10 desktops with XenDesktop Essentials.
Temporary deployment of Windows 10 environments for testing of new or updated applications prior to production rollout
XenDesktop Essentials Service is now available exclusively in the Azure Marketplace, providing customers with a single transactional interface to manage this new Citrix Cloud service and Azure infrastructure side-by-side. XenDesktop Essentials is priced at $12 (U.S.) per user per month with a minimum of 25 users. With the Azure HUB Windows 10 Enterprise Preview now available, eligible Microsoft customers can get try XenDesktop Essentials with Windows 10 Enterprise virtual desktop instances as part of the Azure HUB Client Preview for as little as $300.
XenDesktop Essentials will give IT organizations — that have Windows 10 Enterprise E3/E5 per User or Windows VDA per User License under the AZURE HUB Client Preview — the option to deliver a high-performance Windows 10 Enterprise CBB virtual desktop access experience from Azure by leveraging the provisioning, management and secure, remote access experience that only XenDesktop can deliver.
XenDesktop Essentials is the only cloud service that can provision and securely deliver hundreds or thousands of Windows 10 Enterprise CBB desktops on Azure to all of your users regardless of physical location, network connection speed or even device type. 
Now you will be able to scale up or down Windows 10 Enterprise CBB virtual desktops at the speed of business by leveraging the flexibility and global presence of Microsoft Azure.
With XenDesktop Essentials available as a monthly subscription, you pay for only what you use and use only what you need, making it easy to quickly scale during high-peak periods. By hosting both XenDesktop Essentials and your Windows 10 Enterprise CBB virtual desktops on Microsoft Azure, your employees can expect reliable, high-definition performance from anywhere and on any device including Mac, Android, Windows and Linux provided they have the right Windows 10 Enterprise E3/E5 Per User or Windows VDA Per User License.
What is included in XenDesktop Essentials?
XenDesktop Essentials includes all the advanced XenDesktop management, secure access and provisioning technology components including:
Citrix Studio – a simplified design interface for creating and managing Windows 10 Enterprise desktops
Citrix Director – an advanced analytics and performance monitoring console that expedites troubleshooting and issue resolution
Citrix Delivery Controller – a robust broker that centrally manages and secures user access
Citrix StoreFront – a self-service enterprise app store where users will access their Windows 10 Enterprise desktops