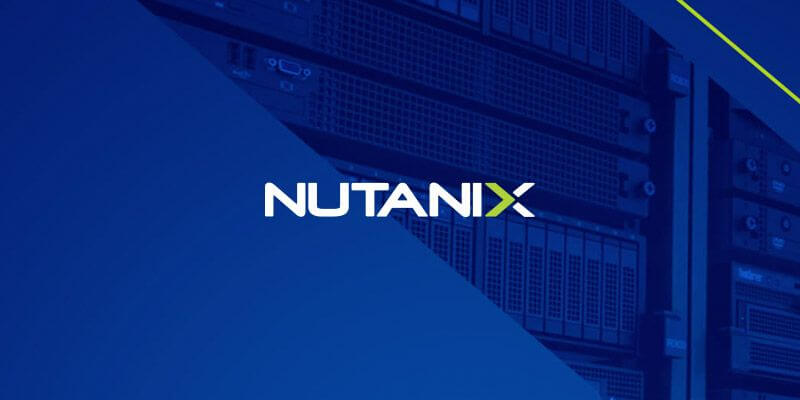 Nutanix continues to deliver on the promise of Invisible Infrastructure for Citrix Environments with Nutanix Enterprise Cloud.
Citrix and Nutanix, together have continued to delight customers in 2016. Just months after announcing Citrix XenApp and XenDesktop MCS and Nutanix AHV integration at Citrix Synergy 2016, the companies now have 100+ customers currently using or planning to deploy Nutanix AHV in XenApp and XenDesktop environments. In addition, several dozen customers and prospects have expressed interest in the recently released technology preview of Citrix XenServer on Nutanix Enterprise Cloud Tech Preview.
Here is how customers can take advantage of Citrix solutions on the Nutanix Enterprise Cloud Platform:
Leverage the Nutanix connector for Citrix MCS, which enables IT to quickly and easily deploy desktops through Citrix Studio running on AHV with Citrix XenDesktop/XenApp 7.9 and up;
Sign up for the XenServer Tech Preview, which will allow Citrix customers to run XenServer 7 on the Nutanix platform, starting with the Nutanix AOS 5.0 release;
Use the Nutanix InstantON for Citrix solution, which was introduced at Citrix Synergy 2015 delivering infrastructure, virtualization and VDI software for a list price of $415 per desktop.
Cardinal innovations, the largest specialty healthcare provider in US migrated from a VMware ESXi environment to Nutanix AHV running Citrix. As a result they are saving tens of thousands of dollars on licensing fees. Robert Edwards, Director of Technical Infrastructure from Cardinal Innovations Healthcare shared "We are receiving rave reviews from our virtual desktop users since we moved away from the 3-tier environment. Nutanix blows those desktops away with its high performance. Our Citrix Architect will tell you it's nothing short of amazing. He simply loves Nutanix and the AHV hypervisor." Read more about the Cardinal Innovation Healthcare story here.
Nutanix Enterprise Cloud Platform including AHV is verified as Citrix Ready®, which ensures lower budgetary and deployment risks. With Citrix MCS plugin support in XenDesktop / XenApp 7.9 and up, customers eliminate the need for a discrete virtualization stack by using native AHV through Citrix studio. Customers save precious budget by eliminating separate licensing of the virtualization stack.
Shane Kleinert, CTP and Solutions Architect at Choice solutions, a Citrix platinum solution advisor and Nutanix premier partner said "Our Enterprise, Mid-market as well as SMB customers across multiple verticals such as healthcare, financial services, and education have been excited over the continued partnership between Nutanix and Citrix. A pristine user experience is the number one most important requirement for a successful Citrix deployment. By deploying on Nutanix ensures our Customers have predictable performance, linear scale, and exceptional user experience. The pay as you grow, modular snap in expansion approach follows customer's deployment pace, keeping costs minimized by only buying what is required. Admins today have their hands in multiple technologies and the simpler we can make the platform the better. Nutanix and Citrix synergies around tighter integration in areas such as Nutanix AHV for MCS, Acropolis File Services, and most recently announced tech preview for XenServer, helps us deliver higher value to our customers while reducing overall deployment costs."
Catch Shane Kleinert and many other CTPs at Summit session SPON007: CTP Panel Discussion – Common & Provocative Questions: No PC Answers Allowed on Tuesday, Jan 10 from 2:30 – 3:15 pm. To register click here.
Nutanix has a strong track record of delivering VDI services to partners and customers. Nutanix end-to-end service for VDI delivers faster time to value, reduces risk through automated migration and provides peace of mind to customers.
For more information on Citrix VDI solutions using the Nutanix Enterprise Cloud Platform and associated services, visit us booth #201 at Citrix Summit.