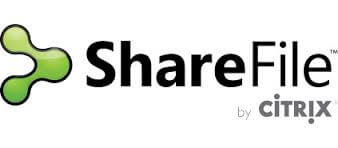 Citrix has revealed that it is simplifying the way sensitive documents are shared. Starting tomorrow, Citrix ShareFile customers can send encrypted emails from Microsoft Outlook to secure the content of messages in compliance with industry regulations such as HIPAA. Since the capability works from within the inbox, emails can be securely exchanged with clients and vendors without disrupting current processes. The capability, tailored for small and medium-sized organizations today, joins data protection innovations like ShareFile Restricted StorageZones for enterprises in a portfolio of Citrix solutions designed to meet the needs of businesses of all sizes – from small to large.
Security SMBs Trust
Unlike other file sharing solutions, ShareFile offers one solution that addresses the security of email text and attachments. The capability is ideal for SMBs that handle sensitive information such as protected health information (PHI) or personally identifiable information (PII) in industries such as healthcare, accounting, financial services, insurance and legal.
With ShareFile, healthcare practitioners, for example, can save files directly from electronic medical record (EMR) systems to the dedicated ShareFile cloud for PHI, and send them as a link in an encrypted email right from their inbox – while maintaining HIPAA compliance. Recipients only need to enter their email address, first and last name to securely access files. When Helbling Benefits Consulting needed a secure way to send patient health information in compliance with HIPAA regulations, it turned to ShareFile.                                                                                                                                                    
"We share confidential patient records, including enrollment applications and personal health information for claims resolution, on a daily basis," said Holly Bruner, COBRA Specialist, Helbling Benefits Consulting. "We originally used too many tools to manage communications and files. With ShareFile, we are confident that emails and their attachments are sent and received securely. We've been able to reduce costs by going paperless and using a single provider for securing both the body of an email and its attachments."
Additional Data Protection and Flexibility for Enterprises
Nearly three years ago, Citrix introduced ShareFile StorageZones, which allowed customers to choose where their data is stored to meet their needs for data sovereignty, compliance, performance and costs. IT departments also wanted further clarity on the extent to which governments could tap into service provider data. In response, Citrix released ShareFile Restricted StorageZones last year.
Since then, Citrix has seen strong interest in ShareFile Restricted StorageZones, especially among government agencies, financial institutions, European enterprises and organizations that were not previously considering a cloud service until now. One government agency, who required a private area for employees to collaborate on content that should not leave the agency, adopted ShareFile Restricted StorageZones to ensure that employees could sync documents to multiple devices, access and share them on the go while preventing data leakage.
ShareFile Restricted StorageZones uniquely offers:
No visibility to files or metadata: File and folder metadata are encrypted with the customer's private key before being written to the ShareFile cloud, so Citrix has zero knowledge of file and folder names.
Metadata encryption key ownership: Citrix has no ability to access customer files and no ability to provide customer data to any other third party. Data remains fully under the control of the customer.
Flexibility and data sovereignty: With ShareFile, customers can store data on premises or in the cloud, and in either case they can use their own encryption keys. Customers have the option to keep their data in their country, city or even behind their firewall to comply with local regulations and protect sensitive data and intellectual property.
"A number of industries, especially finance, healthcare, government and European organizations, are under heavy regulatory pressure when it comes to data privacy," said Terri McClure, Senior Analyst, Enterprise Strategy Group. "Having unencrypted metadata in the cloud is unacceptable to these regulated industries. ShareFile Restricted StorageZones – where files are stored in the customer's preferred location and both files and metadata encrypted with customer-owned keys – will help CIOs make the case for a SaaS file sync and share offering."
For more information, please visit: https://bit.ly/1DDSnmf.
Industry-Tailored Solutions Support Compliance and Simplify Workflows
To cater to the unique requirements of specific industries, Citrix has introduced features and services such as ShareFile Cloud for Healthcare, ShareFile Archiving for Financial Services and ShareFile Virtual Data Room that help professionals collaborate while avoiding costly fines associated with failure to meet regulatory requirements. The company has combined product innovation with integrations in popular industry-specific applications to simplify document management. These integrations allow customers to use ShareFile in their current workflows with their favorite apps, including secure messaging apps like Lua and imaging solutions like Sorna.        
ShareFile is a key component of Citrix XenMobile and Citrix Workspace Suite, which unites the company's market-leading virtualization, mobility, networking and cloud services technologies to provide instant, secure access to apps, desktops, data and services from any device over any network. Citrix is the only company to be named a leader in both the Gartner Magic Quadrants for Enterprise Mobility Management Suites1 and Enterprise File Synchronization and Sharing2.
Availability
Email encryption, included with ShareFile Business and vertical plans, will be available upon request tomorrow, April 24. To get started, please visithttps://bit.ly/1Qao2CD or contact Citrix Sales.
Restricted StorageZones, available since December 2014, is included in ShareFile Enterprise, XenMobile Enterprise and Citrix Workspace Suite.