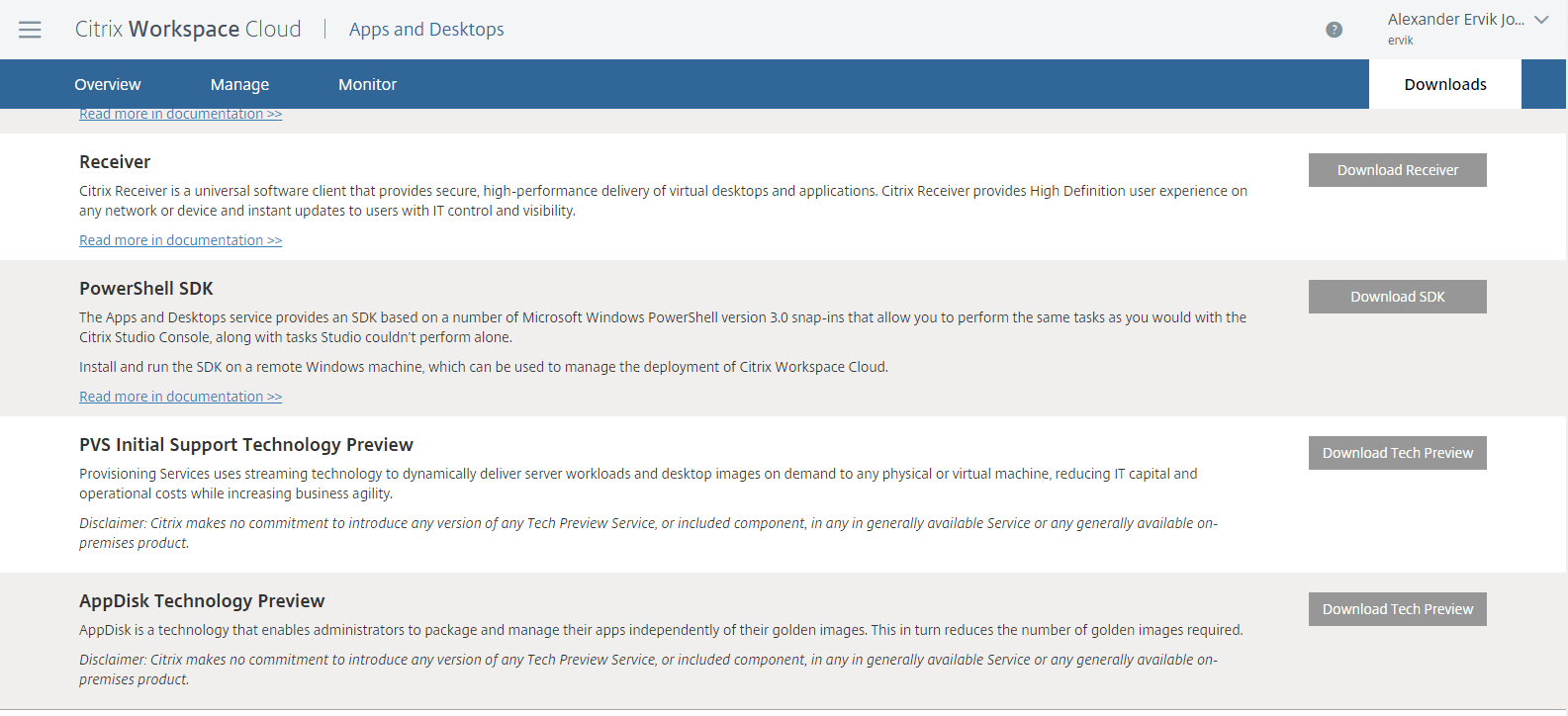 Citrix is introducing two new Technology Previews to make provisioning simpler and faster.
Citrix AppDisk
With AppDisk, instead of installing applications into a golden image, applications are installed into a virtual disk – a VHD or VMDK, depending on your hypervisor. Once an AppDisk is created, it can be assigned across multiple golden images.
This new Citrix layering approach reduces the number of golden images that admins have to manage, since combinations of AppDisk can be combined across the golden images to create the variations required for each department's needs. Today, I am happy to announce the availability of AppDisk Technology Preview in the Workspace Cloud Apps and Desktops Service.
Citrix Provisioning Services
Citrix Provisioning Services (PVS) is often referred to by Citrix administrators as desktop management nirvana as it requires you to update only a single image that can be used to service hundreds of desktops and applications on-demand.
As the PM for Apps and Desktops Service, I am constantly getting asked for this feature, especially by customers and partners with large deployments. Integrating all of the robust PVS technology into the Apps and Desktops Service is very involved, so we are implementing PVS functionality in a phased approach.
Citrix has announced that they reached their first step of integration by releasing a PVS Tech Preview for the Apps and Desktops Service, but they need your help. Our goal is to solicit your feedback and insights on this Tech Preview to help us stay focused on your needs. Details of the initial approach and setup steps can be found at configuring PVS with Apps and Desktops Service.