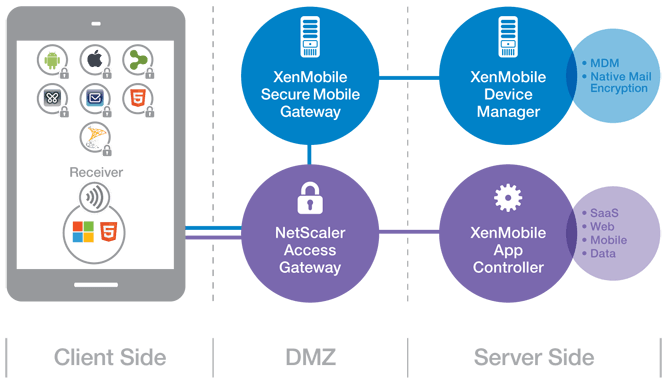 Last week at Interop 2013, Citrix XenMobile, was selected as the winner of Best of Interop for the Wireless, Mobility and BYOD Support award category. In addition, Citrix received the Audience Choice award.
The Citrix enterprise mobility management solution, comprised of XenMobile MDM and Citrix CloudGateway, is a complete solution that balances IT's need to manage and secure devices, apps and data, with users' desire to access any app from any device and experience work and life their way. Users gain single-click access to all of their mobile, SaaS and Windows apps from a unified app store, including seamlessly-integrated email and browser apps. IT gains control over mobile access based on users' identities, including scenario-based app access, automatic account de-provisioning and selective wipe for lost or stolen devices.
Citrix showcased its enterprise mobility management solution at Interop Las Vegas, the industry's premier technology event enabling IT professionals and technology solution providers to leverage technology to power their business. The Best of Interop Judging Committee, comprised of 16 award-winning IT editors and analysts, reviewed nearly 150 entries and selected winners based on the products with a significant technical impact with the most potential of advancing the business technology market. 
The category areas that Best of Interop winners were selected for include:
Cloud Computing & Virtualization
Data Center & Storage
Management & Monitoring
Networking
Performance Optimization & Testing
Security
Wireless, Mobility & BYOD Support
{loadposition content_starwind600}