EMC has published a White Paper on EMC Infrastructure for User Virtualization and VMware View EMD VNX Series 9NFS, VMware vSphere 5.0, VMware View 5.0, View Composer 2.7 and AppSense Environment Manager 8.1.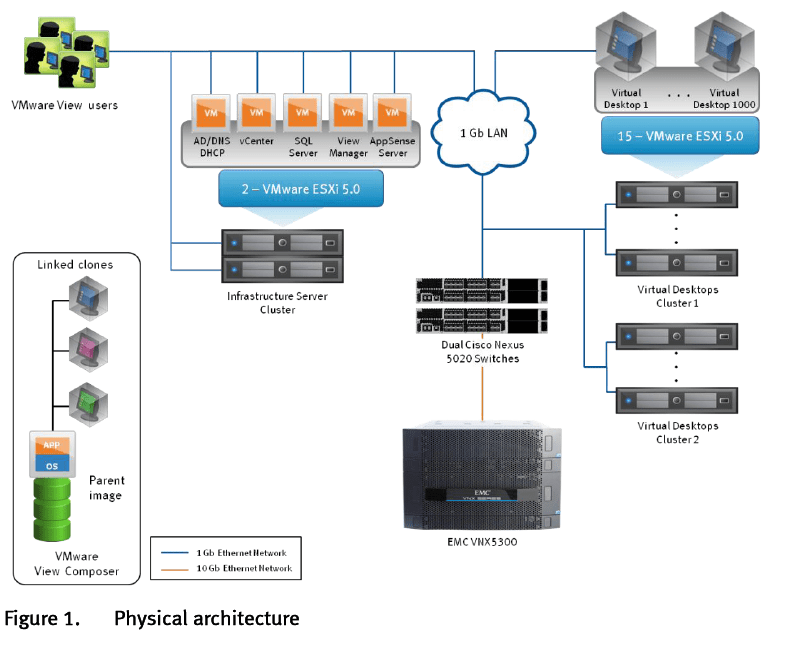 Key highlights in this whitepaper are:
Resource Utilization: Storage resource IOPS, ESXi CPU utilization, and SQL server storage IOPS were compared to identify any additional resource utilization because of AppSense Environment Manager configuration in the VDI environment. The results show that there was no additional resource utilization needed.
When using AppSense Environment Manager, desktops can be deployed in a non-persistent manner while preserving and maintaining the user personality. This significantly reduces the storage requirement for desktop environment because it does not have to duplicate the operating system and other core software components for each virtual desktop.
Performance improvement: Performance improvement was observed in AppSense Environment Manager configuration during login time.