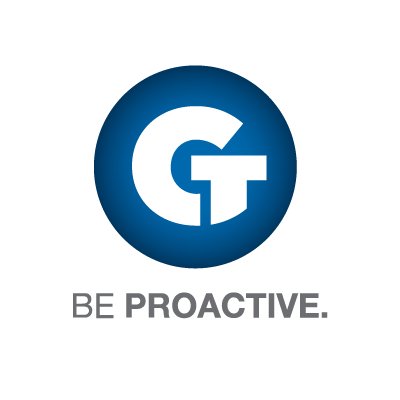 Citrix Ready shares how Goliath Technologies gives organizations the visibility they need to effectively monitor and troubleshoot end user experience across Citrix Workspaces.
"Since Goliath is all automatic, you can just sit back and watch" 
Goliath Performance Monitor for Citrix
Anticipate, Troubleshoot, and Document Citrix Issues
Goliath Performance Monitor is the only comprehensive Citrix monitoring and troubleshooting solution that brings together Citrix monitoring data, end user experience performance metrics and the supporting IT elements that can impact end users experience when using Citrix. Comprehensive Citrix monitoring requires full visibility into everything the user does from the initial logon to working within their Citrix session and the IT infrastructure that supports this activity.
Goliath will automatically integrate with your environment and build a dependency map of your Citrix infrastructure components – and ancillary database and Active Directory systems. Goliath's intelligence engine assigns correlating monitoring for relevant failure points to each component, so you can monitor with a purpose.
Since this is all automatic, you can just sit back and watch – tweakin and tuning is your only responsibility. Then, pre-configured Citrix Monitoring rules are automatically applied and look for over 250 common failure points in the Citrix, Infrastructure, and Role Servers. Because of this embedded intelligence, you don't have to be a Citrix expert to proactively anticipate, troubleshoot, resolve, and prevent performance issues in the most complex Citrix environments. Goliath's purpose-built Citrix monitoring and troubleshooting software has the Citrix expert included!
Automatic Citrix Discovery and Dependency Map
The Automatic Citrix Discovery and Dependency Map intelligently creates a dependency map of your entire Citrix infrastructure with true end-to-end visibility of the health of your Citrix infrastructure. This single, macro view used as a real-time NOC display of your Citrix environment gives administrators the ability to monitor, manage and troubleshoot issues with Citrix whether the root cause is the Citrix infrastructure or the supporting IT elements. It shows the overall health of your environment at a glance and provides context-sensitive supporting metrics and details as you select each element. You can drill down and dynamically examine your environment, and troubleshoot issues more easily since everything is logically broken down. Read More.
Citrix XenApp
Don't just monitor Citrix XenApp passively! Get a proactive XenApp monitoring and troubleshooting solution with embedded intelligence and automation that allows you to anticipate, troubleshoot and prevent Citrix XenApp end user experience issues before your users are impacted. Then, if there is an issue you get the unique detailed Citrix XenApp metrics you need to isolate root cause for quick troubleshooting and resolution. Read More.
Citrix XenDesktop
Goliath Performance Monitor is the only Citrix XenDesktop performance monitoring and troubleshooting solution that brings together Citrix XenDesktop monitoring data as well as metrics from the underlying delivery infrastructure in a single console. This visibility is absolutely required to proactively monitor and troubleshoot Citrix XenDesktop. Read More.
Citrix XenServer
Goliath allows Citrix Virtual Server Administrators to proactively monitor, manage and troubleshoot their Citrix Servers and the supporting infrastructure with one single product. Goliath Performance Monitor includes deep API integration with Citrix XenServer so it is easy to use with almost no configuration required to monitor and troubleshoot Citrix XenServer issues. Read More.
End-User Experience
Goliath's proactive and purpose-built IT performance monitoring and management software gives you, in real-time, an understanding of what end users are experiencing from the time they initiate a logon, through the logon process, and while working in their Citrix session. The result is true Citrix End User Experience monitoring and troubleshooting that enables IT admins to Be Proactive. Read More.
HDX Monitoring
Goliath Performance Monitor includes unique metrics that provide real-time performance insights at a granular level. This allows you to troubleshoot Citrix session slowness issues by immeditely identifying if an issue is cased by network issues, server issues, or user behavior. Further, Goliath provides alerts to latency issues on any HDX channels. Read More.