The next generation of IGEL's successful UD3 and UD5 models will boast dual core processors, making them more powerful than ever. The result is an up to 40% increase in performance, allowing them to handle multimedia with ease. IGEL demonstrations at this year's CeBIT include integration of Microsoft RemoteFX 8 on thin clients running IGEL Linux and creation of unified communications with Microsoft Lync.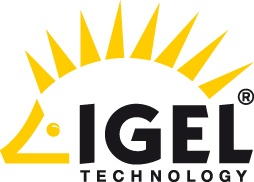 Bremen, Germany, March 05, 2013 – At CeBIT 2013 (March 5-9), IGEL Technology – Germany's leading manufacturer of thin clients – will present the next generation of its best selling UD3 and UD5 thin clients, which feature dual-core processors. This major upgrade will greatly increase the range of uses for both models and allow efficient and high-performance access to virtualized applications, desktops and cloud services. In addition to this latest news, IGEL will present another first at its exhibit stand in Hall 2, Booth 40: a live demonstration of RemoteFX 8 support for Linux-based IGEL thin clients.
IGEL UD3 and UD5: Now with Dual-Core Power for Even Better Multimedia Performance
IGEL will soon be equipping its powerful, flexible and readily enhanced UD5 model series hardware with the Intel Celeron 847 dual-core CPU, which is based on Intel's NM70 Sandy Bridge chipset. Compared to the current model, this hardware upgrade will give the new UD5 a huge leap in performance of about 40%, making the delivery of simultaneous applications, resource-intensive single applications and multimedia applications a breeze. The new generation of the compact, general-service UD3 model series will be based on the VIA Eden X2 dual-core processor, which in combination with a VIA VX900 chipset will increase performance by about 20%. Just like the UD5, the new UD3 will also use the even faster DDR3 RAM and, for the first time, come with two USB 3.0 ports. Both new IGEL dual-core model series will be available with the Linux (LX) and Microsoft Windows Embedded 7 (WES7) operating systems starting in the second quarter of 2013. As always, the devices will also come with IGEL's powerful IGEL Universal Management Suite (UMS) remote management software as standard.
"By continuing to improve our products while maintaining a strong focus on meeting the needs of our customers, we've succeeded in making two of our top models better than ever. Users will benefit from a greater range of possible uses and increased multimedia performance. At the same time, they can depend on getting all the benefits that they've come to expect from IGEL along with top notch quality," stated Dr. Frank Lampe, Marketing Director at IGEL Technology.
Microsoft RemoteFX on Linux Thin Clients – Once Again: Pioneering Work from IGEL
As it did back in 2011, when the RemoteFX protocol extension was first introduced, this year IGEL will also present another first at the CeBIT: a live demonstration of the integration of the Microsoft Remote Desktop Protocol (RDP) into IGEL's own in-house version of Linux (IGEL Linux). The support for Microsoft RDP 8.0 enables users to take advantage of numerous new features that Microsoft introduced with the launch of Windows 8 and Windows Server 2012 – and now they'll also be able to do so on IGEL's Linux-based thin clients.
Unified Communication with Microsoft Lync
Is it possible to hold high-quality audio and video conferences without overloading the Citrix server environment? Yes, it is! In fact, the latest version of the HDX RealTime Optimization Pack also optimizes the use of the Microsoft Lync server in Citrix XenDesktop and XenApp environments. At the upcoming CeBIT, IGEL will demonstrate the high performance of its thin clients with Microsoft Lync, Microsoft's enterprise-ready unified communications platform, by holding a live video conference between both IGEL exhibition booths (Hall 2, Booth 40 and Hall 4, Booth A58).
Additional live demonstrations from IGEL:
•    Fast, uncomplicated access to virtual desktops with Imprivata Single Sign-on
•    Secure data transmission both inside and outside networks with CenterTools DriveLock