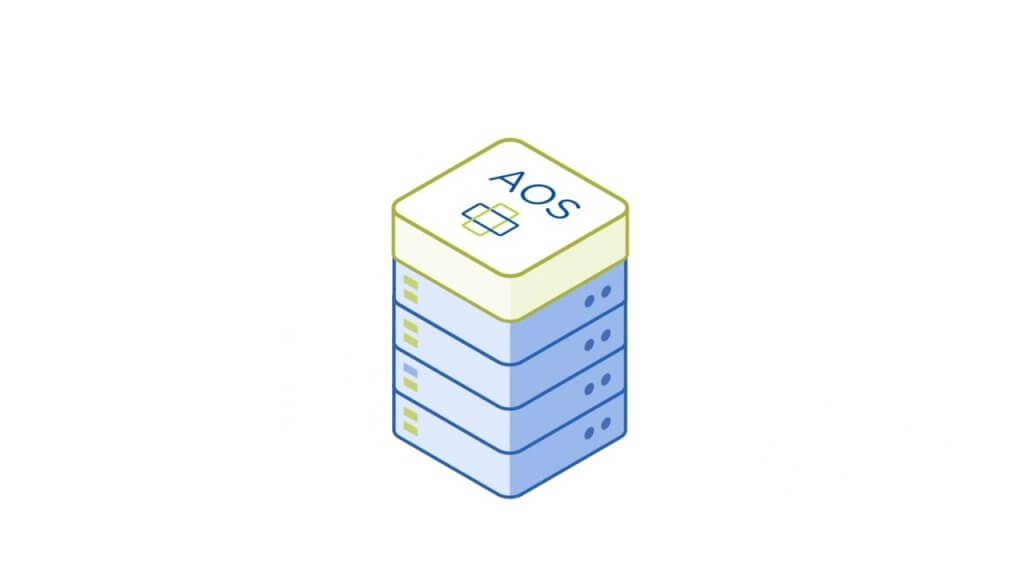 AOS is the base operating system, the so-called "data plane" that packages (encapsulates) the run time of storage, compute, security, and network. Compare that to Prism and Calm, which are the "control plane" pieces of Nutanix. AOS stands for Acropolis Operating System. NOS (Nutanix Operating System) is the old name of AOS.
AHV is an enterprise-ready hypervisor, offering integrated virtualization, app mobility, management, operational insights, and security.
Nutanix AOS 5.15 (Long Term Service Release) includes:
AOS 5.15
AHV 20170830.395
Foundation 4.5.2
Nutanix Cluster Check, NCC, 3.9.4.1
Witness VM 5.16

VMCP-APD Support for Metro (Witness setup) with VM Component Protection support for Metro Data Protection, APD situations are detected and automatic HA is triggered to failover the protected VMs on a site that is affected with storage-only failure. For details, see Data protection with Prism Element guide.
Learn more about the AOS 5.15 release here
Nutanix AOS 5.16.1.2 (Short Term Service Release) includes:
AHV-20190916.158
Foundation 4.5.1
NCC 3.9.4.1
Learn more about the AOS 5.16.1.2 release here
Prism Central 5.16.1.2 includes minor fixes please click here for more information.