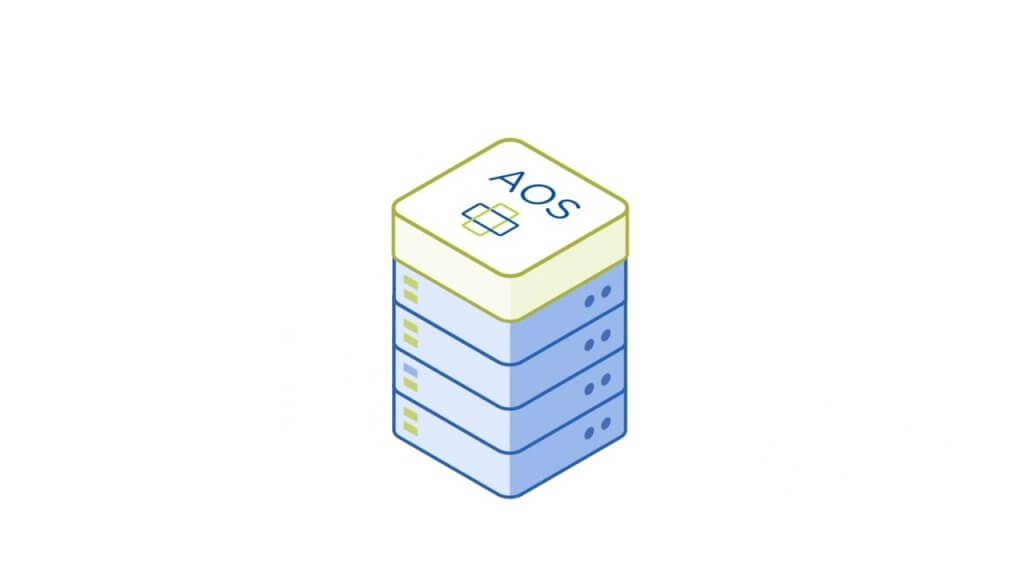 Nutanix announced the general availability release of Nutanix AOS 6.1 infrastructure software, delivering to customers higher performance, simpler management, enhanced orchestration capabilities, and more.
The new functionality enhances the value of Nutanix customers' HCI deployments and further simplifies deployment and provisioning, and customers can easily upgrade to this new version to take advantage of these new capabilities.
An increasing number of IT organizations are standardizing on Nutanix HCI to power the applications and services that run their businesses. We have been working closely with our customers to guide product development efforts and have simultaneously invested in our vision to lead the next era in IT by bringing powerful yet simple hybrid cloud infrastructure to organizations everywhere. With this release, Nutanix accelerates our pace of innovation, bringing advanced new enterprise functionality to a unified platform for all workloads and data, making it easier to implement hybrid cloud strategy.
There is a lot of new functionality in AOS 6.1, where is a summary of them:
AES on Hybrid Clusters
Memory Ovrecommit for AHV – AOS 6.1 brings memory overcommit to the AHV hypervisor as an option to allow administrators to utilize in environments such as test and development where additional memory and VM density is required. Overcommit is defined on a per-VM basis, allowing sharing to be done on all or just a subset of the VMs on a cluster.
AHV VM Templates so you can use a standard VM definition to deploy VMs from across Nutanix clusters. The Template functionality comes with version management capabilities.
Dark Theme on Prism UI
Encrypted DR Traffic without VPN – Encryption of DR replication traffic is built into the platform without the need for third-party VPN or SSL tunneling products.
Enhanced Security with Restricted Shell Access – Read more here – Added ability to freeze the security configuration and settings through Nutanix Command-Line Interface (nCLI). You must contact Nutanix Support to unlock the security configuration to allow for changes.
Improved Single vDisk Performance by including multiple threads, shards, at the back end. Still the disk is only one disk attached to the VM.
Intel Optane & NVMe SSD – This new functionality leverages better read performance characteristics of Intel Optane by grouping Optane SSDs into a separate storage tier for frequently accessed data.
Improved AOS VSS Provider
Storage container management a Prism Central level
VM Centric Storage Policy where you can configure e.g. compression, encryption and QoS.
Enhanced fault detection for AHV High Availability which now includes not only heartbeat checks but also checks for:

AHV host root file system corruption
AHV host read-only boot file system

Live Migration of vGPU-enabled VMs across Nutanix clusters
NGT: Windows Performance Monitor (perfmon) Integration
Category-based Host affinity policy
Add multiple nodes to the Nutanix cluster and also remove multiple nodes from the Nutanix cluster
Enhanced Virtual Networking

Subnet Extension
Multiple External Networks
Network Segmentation Enhancements which now includes the following features:

Configuring Backplane IP Pool
Enabling Backplane Network Segmentation on a Mixed Hypervisor Cluster
Updating Backplane Portgroup
IP Address Customization for Each CVM and Host
Enabling Physical Backplane Segmentation on Hyper-V
New CHAP Algorithms (SHA1, SHA256) for Volumes for client running CentOS 8 and later.
Support for Microsoft Windows Server 2022
Support for Restoring Network Configuration during Host Break-fix
In-place Entity Restore with Leap Recovery Points
PagerDuty Integration with Prism
Whole Node Maintenance Mode – Includes both host and CVM. VMs pinned to the host or placed on RF1 container will be powered off. Rest of the VMs will be live migrated to other Hosts.
X-Play Enhancements – Look up Cluster, Host, or VM Details – Rest APIs – and much much more.
Learn more about Nutanix AOS 6.1 here