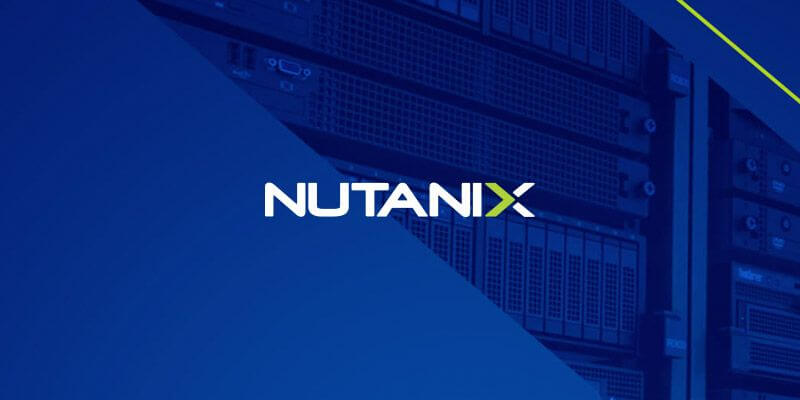 Nutanix  has announced the ongoing success of healthcare providers streamlining their IT infrastructure with the Nutanix Enterprise Cloud Platform. At HIMSS, using Nutanix solutions, healthcare providers can gain the flexibility and management simplicity typical of public cloud infrastructure with the security and control they need at significant cost savings. Through a more streamlined datacenter infrastructure, these organizations can support new technology innovations and initiatives which can increase service levels for those who really matter – healthcare practitioners and their patients.
As healthcare professionals increasingly rely on technology to deliver better care, it becomes critical to have the right datacenter infrastructure approach to support the compute and storage needs of healthcare applications. By natively converging silos of individually managed compute and storage onto the web-scale architecture-based Nutanix Enterprise Cloud Platform, healthcare IT teams have tackled demanding performance, scalability, and availability challenges to help successfully meet compliance requirements.
"Our regional cloud was built using a lot of disparate infrastructure with racks and racks of traditional servers and storage systems. With Nutanix, we're able to manage our infrastructure with a team of just two people, down from 12, and as we grow or have further compute and storage needs, we won't have to make major infrastructure investments to grow our environment for critical server workloads. By moving to Nutanix, we reduced six racks of legacy hardware into less than one rack worth of space, providing us with space, heating, cooling and electricity savings, but also giving us a lot more flexibility for growing our footprint." – Sanjay Maru, Director of Enterprise Architecture at St. Joseph Health
By making infrastructure practically invisible and lowering total costs of ownership (TCO), Nutanix has enabled its healthcare customers to focus on applications such as electronic health records (EHR) from Epic, Cerner, Meditech and ChipSoft, and picture and archiving systems (PACS) from Fujifilm, Merge PACS, and IntelliRad, as well as initiatives such as bring your own device (BYOD) and healthcare standards such as HIPAA and HITECH.
"At Mission Health, we deliver our Cerner Millennium EMR applications using Citrix XenApp and XenDesktop and were looking for a long-term partner to help us consolidate our datacenter infrastructure and deliver operational efficiencies. We were blown away by the performance and reduced TCO of the Nutanix Enterprise Cloud Platform when compared to other legacy and hyperconverged offerings. We anticipate the capital and operational savings we have realized will continue across many more workloads in the near future. We are excited to migrate 3500+ XenApp and 200+ XenDesktop clinicians onto the Nutanix platform, and plan to expand the deployment for our remote office clinics and the future expansion of our "tap and go" clinician environments which include Imprivata, Citrix and others." – Joseph Wolgram, CTO, Mission Health
In addition to specialized healthcare applications, Nutanix customers use the Enterprise Cloud Platform for a variety of other use cases, including application virtualization, big data workloads and VDI with Citrix XenApp and XenDesktop and VMware Horizon View. The applications can be added by healthcare IT teams over time without the shortcomings of legacy infrastructure deployments like overprovisioning or performance unpredictability.
Healthcare customers also benefit from the Nutanix Services organization, as well as its world class support team, which has been recognized with one of the highest NPS scores in the industry for the past four years. Through its Services organization, Nutanix provides healthcare organizations peace of mind for mission critical environments through unique programs such as VDI Assurance, which practically eliminates the risk of sizing and scaling Nutanix for VDI workloads.
"One of the factors that really clinched the decision was Nutanix VDI Assurance. Our management team was sold by the fact that Nutanix guaranteed the level of performance at the requested session count for our Epic EMR VDI workloads. CNE is able to securely provide Clinicians the ability to be anywhere on any device (BYOD or remote) and expect faster access to working data in the clinical setting. Nutanix offers that consistent desktop user experience. Nutanix allows us to standardize and consolidate the complex desktop, server and storage environment into a unified platform-improving our ability to support our end users and technology. We currently see over 650 active current sessions running with a total of over 950 available sessions." Keith Lee, Manager, Care New England
Nutanix at HIMSS 2017
Nutanix will be exhibiting at HIMSS 2017, Orlando from February 19-23, 2017 at booth #2887, where experts will be on hand for technical conversations on datacenter trends in healthcare and digital transformation. Nutanix customer, St. Joseph Health will be speaking on topic "Transform Health IT with Enterprise Cloud Technologies" at HIMSS session 178 on Wed, Feb 22, 11:30 am – 12:30 pm in Room 311A. Nutanix will also be hosting a Lunch n Learn session on the topic of 'Enhancing Care Delivery with VDI on Enterprise Cloud' on Wednesday, Feb 22, 1:00pm – 2:00 pm in Room 203C. For more information check out the Nutanix at HIMSS blog post here