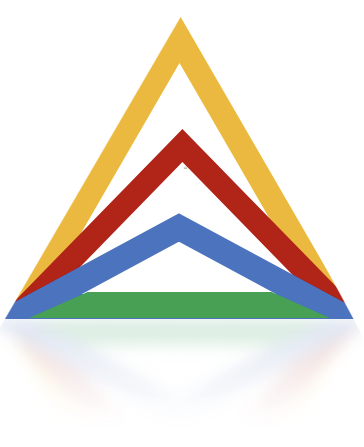 Cloud Infrastructure Leaders Join Forces, Enabling Customers To Further Realize Multicloud Kubernetes Benefits with support for Google Anthos on Nutanix.
Platforms such as Google Kubernetes Engine (GKE) offer both excellent ease-of-use and an extensive feature set, yet many organizations are seeking the advantages of a multicloud approach that utilizes both public cloud and on prem environments. Google has responded to this trend with Anthos, Google's modern application management platform designed for GKE customers who want to run GKE on their own on-prem infrastructure.
Nutanix is excited to announce its newest partnership with Google: GKE customers can now run Google Anthos on Nutanix. The Nutanix Cloud Platform is based on our industry leading hyperconverged infrastructure, with a "born in the cloud" architecture ideal for the distributed and dynamic nature of cloud-native applications. 
Capitalizing on Multicloud Benefits with Google Anthos + Nutanix AHV
Anthos provides a consistent means of managing Kubernetes workloads across on-prem and public cloud environments, bringing together otherwise disparate cloud architectures. Google Anthos comprises GKE, GKE on-prem, and the Google Anthos Config Management Console, enabling unified administration, policies, and security across hybrid cloud and multicloud Kubernetes deployments.
Unified multicloud Kubernetes management is highly beneficial for developers, as it enables them to write an application once and deploy it on a variety of cloud infrastructures. Also, many users familiar with the GKE interface won't be burdened with learning the ropes of another management console as new cloud infrastructure is brought into the mix. However, the biggest challenges in configuring and operating multicloud Kubernetes lie in the realm of on-prem infrastructure.
Enterprise IT teams often run into major issues when trying to build on-prem Kubernetes environments using their existing legacy infrastructure. This is because traditional servers, storage, and networking solutions aren't architected for the way that Kubernetes and containers use IT resources. Kubernetes is a very dynamic platform, and if underlying resources can't be provisioned and scaled in lock-step with an application's needs, organizations will miss out on the agility benefits of going "cloud native."
Unlike legacy datacenter infrastructure, Nutanix HCI is well suited for enterprise-grade Kubernetes environments by virtue of its scalability, resiliency, and ease of configuration. Running Anthos on Nutanix gives customers a multicloud infrastructure solution that delivers limitless ability to run web-scale containerized applications.
Nutanix HCI also enables users to choose their preferred hardware and integrates comprehensive solutions for virtualization, storage, and management.
Are You a GKE User Looking to Extend to Your Own Datacenter? Take Nutanix for a Spin Today.
Get hands-on experience with the many enterprise-grade features the Nutanix Cloud Platform offers with a free Test Drive experience. Sign up to get started today!
Learn More About Anthos On-Prem Solutions for Bare Metal
Google recently announced Anthos on-prem solutions for bare metal, demonstrating their commitment to bringing Anthos services to customers' datacenters. Learn more about these solutions and how they can be deployed.