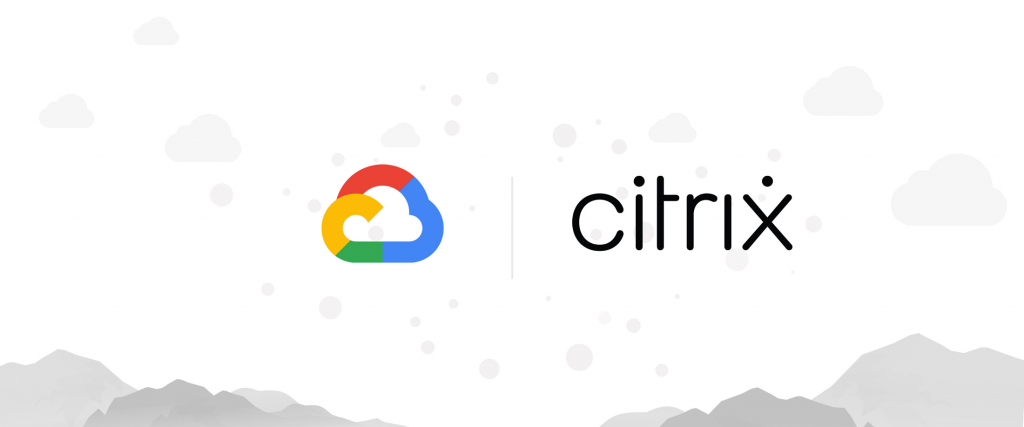 Citrix Systems, Inc.  and Google Cloud are expanding their strategic partnership to deliver the future of hybrid work for enterprise customers. The companies has announced a new collaboration which will include Citrix launching a new Desktop-as-a-Service (DaaS) offering on Google Cloud.
The service will leverage Citrix's management plane and market-leading HDX protocol to enable seamless delivery of virtualized applications and desktops on Google Cloud. The expanded partnership will empower distributed and hybrid workers to securely access the tools and information they need to engage and be productive, wherever they happen to be.
"Enterprises are no longer struggling with whether they should embrace remote work, but how quickly and efficiently they can do it," said Tim Minahan, Executive Vice President of Business Strategy, Citrix. "Through this partnership with Google Cloud, we will help customers accelerate and embrace hybrid work models with new virtual desktop services on Google Cloud's global and secure network."
Under the terms of an expanded agreement:
Citrix will become a preferred and strategic virtual desktop service partner of GCP
Google will become a preferred and strategic cloud partner for Citrix
Citrix will build a foundation of their cloud services on GCP, starting with a Citrix purpose-built management plane that will enable cloud hosted desktops to stream any application on any end point device.
"For teams to thrive in a distributed environment they need easy, fast, and secure access to applications and workspaces from virtually anywhere," said Kevin Ichhpurani, Corporate Vice President, Global Ecosystem at Google Cloud. "We're excited to partner with Citrix to help organizations support remote work in the long-term, with low-latency and trusted access to desktops and applications across all types of devices, endpoints, and work environments."
This announcement builds upon years of close collaboration between Citrix and Google. And customers like Telecom Italia are ready to capitalize on it.
his partnership will leverage GCP's cloud-native services and backbone network using advanced software-defined networking and edge caching services to deliver the fastest and consistent experience, transactional simplicity, and high performing DaaS.
Coming Soon: Citrix Virtual Apps and Desktops Service with Google Cloud control plane
While Citrix work to develop this fully-managed DaaS solution, a first step of this strategic partnership will be a Citrix solution with a purpose-built management plane in Google Cloud, which will be available for preview in the next few months. Additionally, if you're a Google Cloud subscriber, you will soon be able to purchase Citrix Virtual Apps and Desktops service with the Google Cloud-based control plane in the Google Cloud Marketplace.
Citrix is also continuing to expand our Citrix Virtual Apps and Desktops service capabilities on Google Cloud for a smoother, more integrated experience. Here are some examples of recently-released capabilities:
Support for Google Cloud Customer Managed Encryption Keys (CMEK): Citrix supports Google's CMEK with MCS catalogs to provide greater control over keys used to encrypt data within a GCP project.
App Layering support: The App Layering Appliance (or ELM) is now deployable in GCP, and this supports elastic and user layers.
Shielded virtual machines support: Admins can now provision shielded virtual machines on GCP. This offers a higher level of security against remote attacks, privilege escalation and malicious insiders.
MCS Support for suspending and resuming VMs (preview): Admins now have the capability to suspend and resume VMs in GCP by leveraging MCS. This capability helps organizations reduce costs without sacrificing user experience.
Citrix Provisioning Services (PVS) for Google Cloud (coming soon to preview): rapidly provision hundreds or thousands of GCP-hosted VMs from a single shared golden image, on-demand.
Image Portability for Google Cloud (preview): Automatically transforms an on-premises image for GCP deployments, so IT only needs to manage a single base image for all both resource locations
Telecom Italia (TIM) is always keen to identify the most advanced solutions available on the market to further improve its services. "It's clear that Google Cloud and Citrix each know how to leverage the others' technology," said Mauro Maccagnani, Head of Digital Enterprise Solutions, Telecom Italia. "Citrix technology is effectively plug-and-play on Google Cloud, and you can set it up very easily."
To learn more about the Citrix-Google partnership and the value it can deliver for your organization, click here.