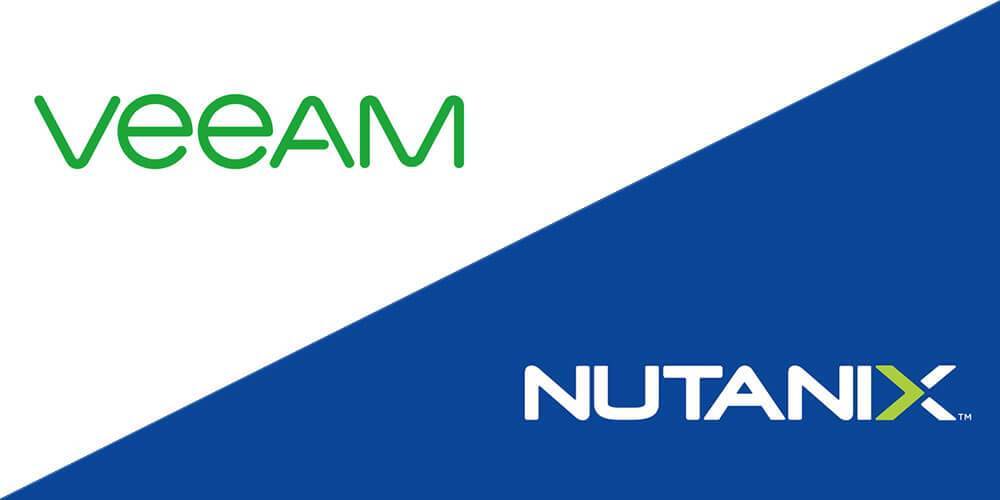 Nutanix Mine with Veeam is the latest addition to the Nutanix portfolio of joint solutions with Veeam.
It brings together the best of breed HCI functionality from Nutanix and market-leading backup and replication from Veeam to create a full-stack secondary storage solution – from managing operational backups – to longer term retention to archival locations, such as Nutanix Objects, or other S3-compatible storage. The combined solution is a cloud-like offering marked by impressive levels of application and data availability.
Nutanix Mine is the product name for joint solutions between Nutanix and select data protection software vendors. This version of Mine is a fully integrated data protection appliance that combines the Nutanix AOS software with the Veeam Backup & Replication solution. Mine can provide data protection for any applications running in a Nutanix cluster or for any virtualized workload running in your data center. Mine includes the following features:
Enterprise-grade data protection to any workload in your data center
Integrated installation and configuration experience
Integrated management experience
Seamless scale-out, self-healing, and break-fix functionality
Integration with other relevant Nutanix products such as Files, Objects, and Xi
As aptly mentioned by Jim Kruger, Chief Marketing Office at Veeam, "Both Veeam and Nutanix are known for simplifying IT in order to provide maximum business value to customers. Nutanix Mine with Veeam takes it one step further by combining our core strengths to create a turnkey solution that simplifies the full lifecycle of data back-up operations and enables granular data recovery and availability for mission-critical applications."
Nutanix Mine provides a single platform for organizations experiencing the benefits of Nutanix Enterprise OS, as these organizations can simply extend their existing integrated data protection to include secondary data backup and archiving all in a turnkey backup solution powered by our platform partners. As companies modernize their datacenter with HCI to realize simplicity, performance and scalability, their backup and data protection strategies have often remained siloed from their core datacenter environment. Lack of control over storage and backup lead to long and complex recovery, missed SLAs and security gaps. Nutanix Mine brings simplicity and scale of HCI to address customer's backup and archiving needs. With native integration with leading backup solution partners, Nutanix Mine removes a management silo between primary infrastructure and secondary storage environments. Further, Nutanix Mine can be easily deployed managed and scaled to meet most enterprise data availability requirements. Nutanix Mine simplifies the full lifecycle of data back-up operations, including the initial sizing (performed via Nutanix tools), product procurement, deployment, management, and product support.