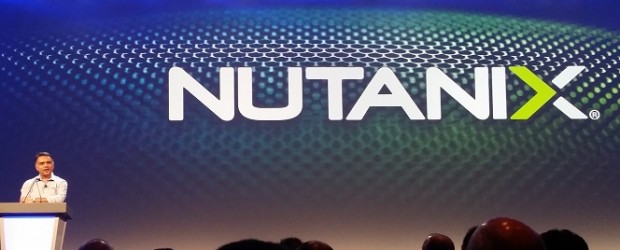 Nutanix (NASDAQ: NTNX), a leader in enterprise cloud computing, has been named one of the top 100 winners among Glassdoor's annual Candidate's Choice Awards, honoring the Best Places to Interview in 2017 according to those who know best—the candidates. Glassdoor, one of the world's largest job sites, today released its annual report highlighting the best places to interview, based on candidate feedback shared over the past year.
Nutanix is named Enterprise Cloud Innovator Ranked 14 Out of Top 100 Companies Honored
Among all U.S. companies considered, Nutanix received an impressive overall interview experience ranking of 78 percent based on positive interview experience ratings, interview duration and level of interview difficulty shared on Glassdoor throughout the past year. Nutanix employees interviewed 1,550 candidates in the U.S. and approximately 3,000 candidates worldwide in fiscal year 2017.
"Creating an environment where employees can flourish and develop new skills to advance their careers is critical to the success of Nutanix as a company," said Rukmini Sivaraman, chief of staff, Nutanix. "Our achievements are entirely the result of the exceptional people who walk through our doors every day. The most talented individuals have multiple options in today's economy, and we're steadfast in our commitment to making Nutanix a place they are excited to work."
Visit the Nutanix blog for more information on the company's commitment to creating an industry-leading interview experience.
"The interview process is the gateway experience that employers have with a candidate, and you only get one chance to make a great first impression. These employers stand out from the rest for offering a best in class candidate experience that is vital to turning quality candidates into amazing employees," said Carmel Galvin, Glassdoor chief human resources officer. "I congratulate these employers for efficient, effective and innovative interviewing and hiring practices. It's no easy task, but employers who get this right will have the recruiting and business advantage."
Glassdoor's 100 Best Places to Interview in 2017 list features winning employers across diverse industries spanning healthcare, business services, technology, retail, aerospace and defense and more. Candidates' Choice Award winners for the 2017 Best Places to Interview are determined using Glassdoor's proprietary algorithm, in which an employer's overall interview experience rating is mostly taken into account, along with factors including interview difficulty rating and interview length (number of days for the interview process). At a minimum, employers included in the U.S. list (those with 1,000 employees or more) must have received at least 50 Glassdoor-approved interview reviews, including at least 50 interview experience ratings, from U.S.-based employees between July 2, 2016 and July 1, 2017.
SEE ALL 2017 WINNERS of the 100 Best Places to Interview
About Nutanix
Nutanix makes infrastructure invisible, elevating IT to focus on the applications and services that power their business. The Nutanix enterprise cloud platform leverages web-scale engineering and consumer-grade design to natively converge compute, virtualization and storage into a resilient, software-defined solution with rich machine intelligence. The result is predictable performance, cloud-like infrastructure consumption, robust security, and seamless application mobility for a broad range of enterprise applications. Learn more at www.nutanix.com or follow us on Twitter @nutanix.