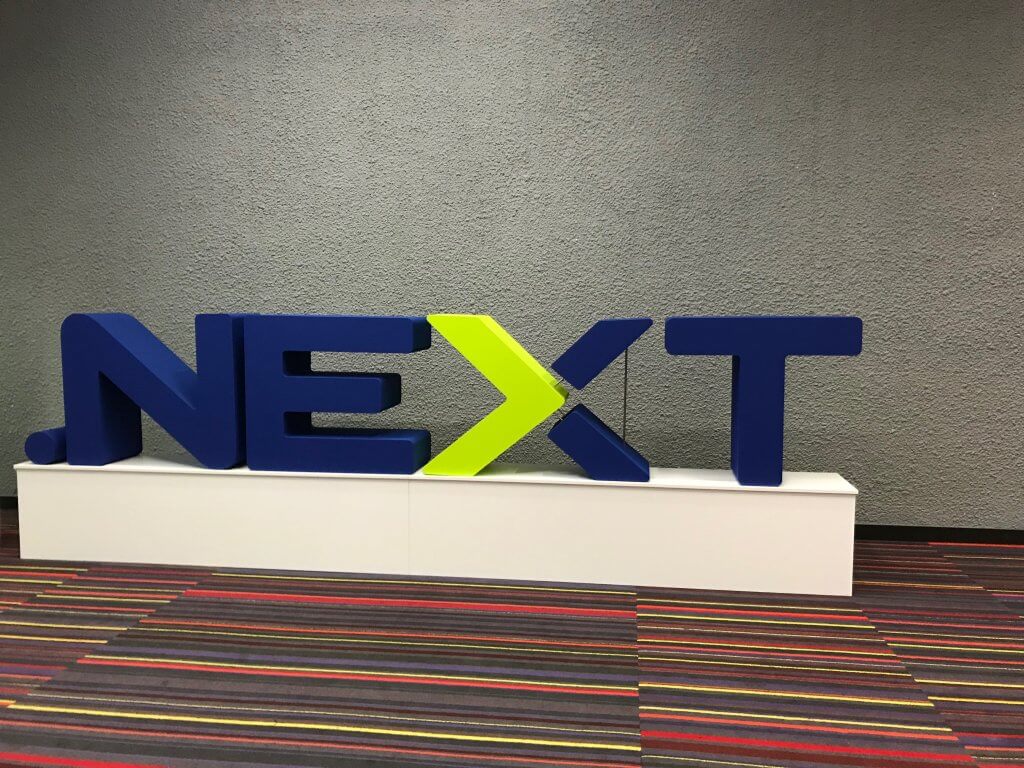 Nutanix  has announced today at its .NEXT Europe Conference that new developer-oriented services will be added to its Enterprise Cloud OS software.
Nutanix unveiled new features at .NEXT Europe this week. These services address the unique needs of the growing number of applications that enterprises need to deliver in a multi-cloud world. The new Acropolis Object Storage Service, Acropolis Compute Cloud (AC2) and Nutanix App Marketplace services target application development teams, making it simple to develop, test and run nearly any application within enterprise clouds. These new service capabilities enable developers to quickly deliver both enterprise and cloud-native applications in order to accelerate time to market for new IT initiatives. The company also introduced powerful virtualization enhancements and new platform innovations to accelerate the transformation of enterprise infrastructure to public cloud-like consumption models. If you are at .NEXT check out demos at the Nutanix booth.
Gartner notes that "organizations want to remain in a position to leverage new and innovative services from different public cloud providers. However, they must secure business justification and be wary of challenges associated with adopting a second cloud provider." In the same report authored by Research Director Elias Khnaser, Gartner recommends that technical professionals responsible for cloud computing architecture "choose management tools and develop operational processes in support of a multicloud workload architecture." *
New Developer-Oriented Services and Workload Expansion
Object-Based Storage Service
Nutanix will enhance support for applications using large unstructured datasets, such as big data analytics, data warehouse applications and large-scale IoT deployments. To optimize delivery of these applications, Nutanix will be extending its data management capabilities to include object-based storage, which application developers can leverage as a native service. This new service, Acropolis Object Storage Service, will be built into the Enterprise Cloud OS and provide an Amazon Web Services S3-compatible API to enable application development teams using Nutanix to consume storage as a high performance, on-demand service – just like public cloud offerings. Acropolis Object Storage Service will collect, store and manage billions of objects in a single namespace, providing a highly-efficient storage fabric for a variety of use cases, including data archival. With this new service, Nutanix will provide the foundation for a true multi-cloud storage strategy with complete lifecycle management of data objects, along with intelligent tiering across clouds.
Compute Service
Nutanix also announced a new capability for delivering CPU-intensive applications, such as distributed analytics workloads, large scale front-end web services, Citrix XenApp deployments and advanced in-memory analytics. This additional AHV-based compute service, Acropolis Compute Cloud (AC2), will be included in Nutanix's Enterprise Cloud OS and support compute-only nodes in Nutanix-powered deployments. IT managers will be able to deliver compute as a consumable resource to application development teams, providing them the flexibility to cost-effectively scale up, and scale down, their infrastructure. Further, AC2 provides an affordable alternative for IT teams looking to unlock their virtualized server instances from expensive virtualization software that is difficult to scale and manage.
Integrated App Marketplace Services
Nutanix App Marketplace services are being added to Nutanix Calm, the company's multi-cloud application automation and orchestration solution. With Nutanix App Marketplace, new and existing applications can be quickly defined via standards-based blueprints and then published to a marketplace, empowering teams to rapidly consume application services in a fully self-service manner. Nutanix Calm will also provide pre-integrated and validated blueprints that streamline the adoption of key infrastructure and developer tools, such as Kubernetes, Hadoop, MySQL, Jenkins and Puppet. These application blueprints can be quickly applied by application teams so that new workloads can be easily developed and deployed into multiple cloud environments.
Continued Commitment to Next Generation Virtualization and Platforms
Nutanix also announced new AHV capabilities and performance enhancements planned for its upcoming v5.5 software release that will make the company's built-in hypervisor the de facto choice for customers seeking enterprise clouds that deliver the simplicity and agility of public clouds. This continued investment is fueled by the overwhelming popularity of AHV, which is already the hypervisor of choice for more than one-fourth of Nutanix nodes sold based on a rolling four quarter average. This release will include support for Citrix Provisioning Services (PVS), a popular technology for virtual desktop (VDI) deployments. It will also include integrated support for virtual Graphics Processing Units (vGPU), which will accelerate rendering of complex graphics common in high-resolution medical imaging, 3D geospatial applications and other demanding workloads.
Additionally, the company formally announced that its Enterprise Cloud OS software will run on Intel CPUs based on the new Skylake architecture, driving faster performance and higher scale. Intel Skylake support extends to Nutanix-branded appliances, server-based platforms from its OEM partners Dell EMC and Lenovo and qualified servers from HPE and Cisco. Nutanix customers can continue to scale their Enterprise Cloud deployments by seamlessly combining newer generations of CPU and storage technology with existing deployments and eliminate expensive "forklift" upgrades.
These advancements, coupled with the recently-announced Nutanix Calm and Nutanix Xi Cloud Services, demonstrate the company's evolution from a hyperconverged infrastructure (HCI) vendor to a leading provider of Enterprise Cloud software and application lifecycle management solutions that enable IT leaders to design, build and manage multi-cloud architectures.
Product Availability
The features noted are currently under development, and the qualification of Xeon Skylake servers sold by HPE and Cisco is currently in process. Pricing details will be announced closer to the applicable release dates.
For more information on these updates from the .NEXT conference, check out the Nutanix blog: