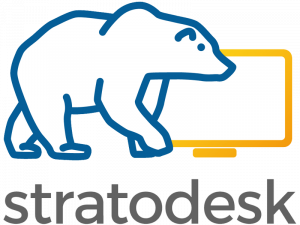 The latest versions of Stratodesk NoTouch software are now Nutanix Ready AHV.
Why is being Nutanix Ready a big deal? The reason is this: being Nutanix Ready shows that a solution is trusted to enhance the Nutanix delivery infrastructure. This includes undergoing rigorous testing and achieving the utmost confidence in joint compatibility. This designation also means that Nutanix customers can rest assured that the solution offers current, mutual product compatibility, commitment to a continued relationship, and ongoing interoperability. 
Why Xi Frame?
Xi Frame is a cloud-hosted delivery service that lets enterprises and organizations deploy virtual desktops from Amazon or Azure. Additionally, Xi Frame makes for a great hybrid choice – enabling both Cloud-hosted desktops, and desktops hosted within an organization's datacenter.
Why Stratodesk and Xi Frame?
Stratodesk software is ideal for Cloud Desktops and Xi Frame thanks to its ability to convert existing devices into thin clients, its high-level of security, and its uncompromising ability to manage endpoints from anywhere in the world.
Next-level security ensures ongoing productivity
One of the biggest challenges facing IT when enabling remote work is ensuring security. A combination of cloud desktops and Stratodesk software helps IT in any industry overcome this challenge. Stratodesk NoTouch software stands up to even the most complicated, advanced security standards. This is why IT in healthcare and government settings, for example, leverage NoTouch to enable better patient care and employee access via Common Access Cards (CAC).
NoTouch can go a long way in ensuring compliance with various laws like HIPAA, CPI, GDPR and beyond.
Endpoint Management Removes Hassle
Another challenge facing IT – managing all endpoints, regardless of where those endpoints are located. Although end users will be accessing their virtual desktops in the cloud with Xi Frame, IT still needs to maintain full control over endpoints. Stratodesk NoTouch Center enables IT to do just that. The fully automated, highly capable solution shows all Frame endpoints within one intuitive and easy-to-use management dashboard. It can set user roles, and even manage peripherals, or manage across platforms – for example, x86 or Raspberry Pi.
Stratodesk Works with Virtual Desktops in the Cloud and in Your On-Premises Datacenter
Complex challenges require flexible solutions. Just as Nutanix Xi Frame is fully capable of delivering both Cloud and on-premises virtual desktops – so is Stratodesk software capable of managing both Cloud and VDI endpoints. It can also handle endpoints across multiple private and public clouds, and, additionally, any type of endpoint – x86 or ARM.
Learn more about the joint solution and even get a free trial of NoTouch by visiting Stratodesk's Nutanix solution page.