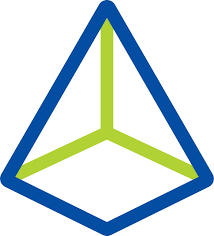 In this video you will learn about what´s new in Nutanix Prism Pro 5.17
You have been asking whether they can build a workflow to detect overprovisioned VM, inform VM owner, let the owner decide whether and when to trigger the memory reduction, and then go through the ticket system to issue the execution with the approval. Many of you told us(Nutanix) if you can build it, you may need to spend a couple of weeks to build this automation in the best situation. The cost of building operations automation forces many enterprises to continue doing manual tasks. It is not right. Nutanix Prism Pro 5.17 extends its democratization of the operations automation.
It adds four more trigger types, which includes:
Scheduling
Event
Multiple alert policies
The powerful webhook.
It also includes a few more out-of-the-box actions. The video shows that you can do all these and build the whole automation within 5 minutes by using these new features. We will have a short tutorial on how to use new features in our post next week.
New in Prism Central 5.17
Multiple vDisk Support
Expanded Search Capability
VPC Routing Table and Static Routes in Xi Cloud Services
Cross-Play (X-Play) Enhancements
Flow VDI Policy with Active Directory Support

VDI policy is a new Flow policy based on identity-based categorization of the VDI VMs using Active Directory group membership. See "VDI Policy Configuration" in the Nutanix Flow Guide for more information.

Foundation Central

Foundation Central is now generally available on Prism Central. Foundation Central can help you create clusters from factory-imaged nodes and reimage existing nodes that are already registered with Foundation Central, remotely from Prism Central. Foundation Central enables you to create a cluster on remote sites (such as ROBO) without having to schedule a deployment personnel visit.