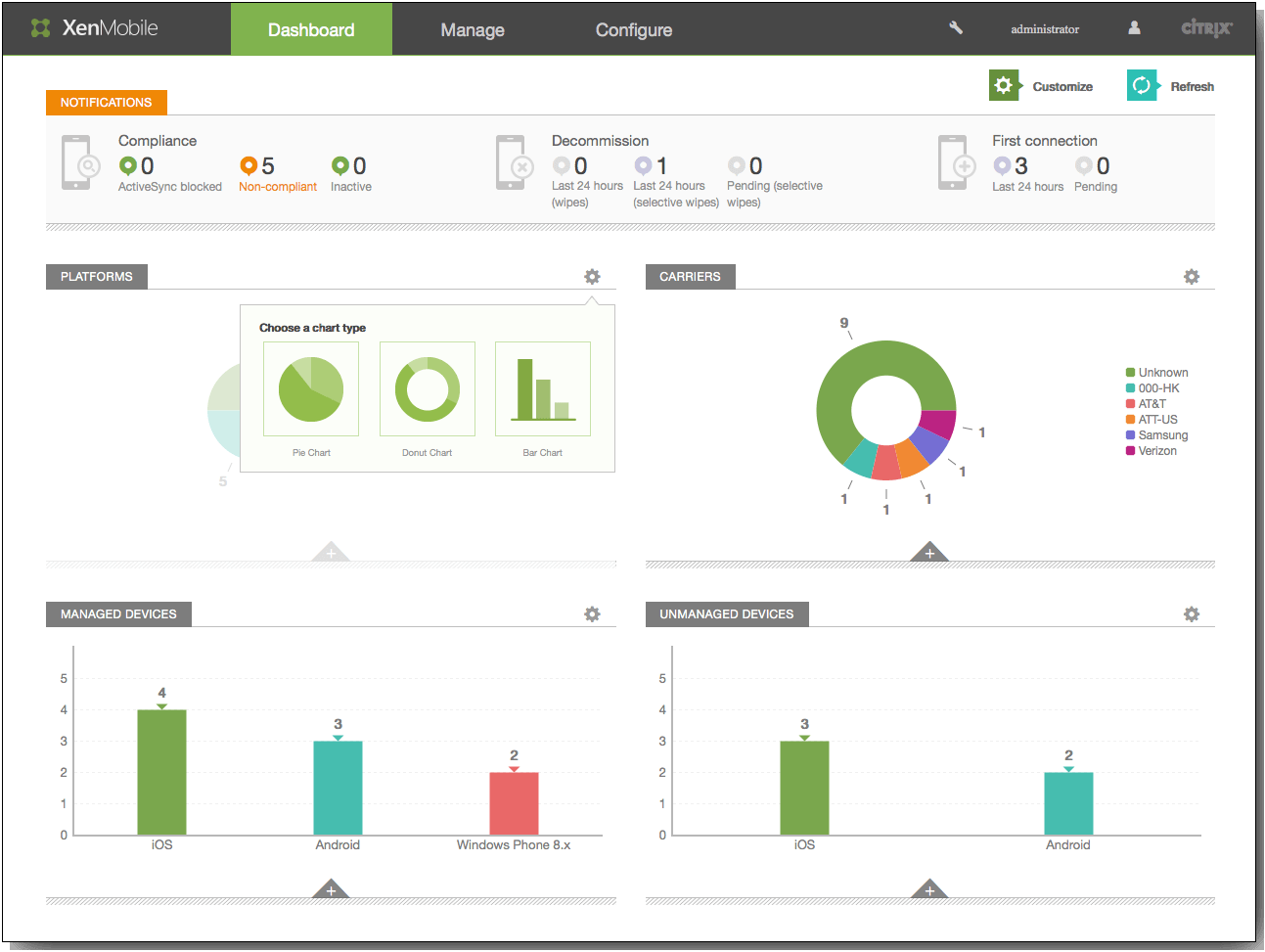 Citrix has announced an extension of its long-standing collaboration with Google by providing XenMobile support for Android for Work. This announcement builds on the multi-year collaboration between Citrix and Google that includes virtual app and desktop delivery on Chrome devices and existing enterprise mobility management (EMM) support for Android smartphones and tablets. Together, Citrix and Google empower both businesses and government institutions with a secure, scalable, app-centric, mobility solution that delivers exceptional user experience, providing people with new ways to work better.
Traditional distinctions between personal and business are quickly fading from view and people routinely use the same smartphones, tablets and laptops across every part of their lives. This makes it difficult for IT organizations to maintain boundaries between personal and business content. In this era of blurred lines, people require a secure mobile workspace that provides instant access to their business apps, data and services on any device over any network. Combining Citrix mobile workspace solutions with Android and Chrome devices ensures joint customers can deliver the security, flexibility and the experience people need to work anytime, anywhere.
Citrix XenMobile Supports Android for Work
XenMobile delivers a comprehensive EMM solution for Android-based tablets, smartphones and desktops. Android for Work provides a dedicated work profile with sharing restrictions, ensuring business data is separate and safe, while personal information stays private. When these technologies are used together, organizations benefit from enhanced security and increased levels of control. Additionally, Citrix continues to expand support for Samsung KNOX, many features of which can be used in conjunction with Android for Work, to enable enhanced management and control on Samsung Galaxy devices. XenMobile is unique in its ability to offer consistent security and policies across all mobile device platforms, including its support for FIPS 140-2 encryption and compliance standards.
Citrix and Google Deliver Market Leading Enterprise Mobility Solutions
Citrix and Google are leading the move to an app-centric, mobile-first world. The two companies have been working together since 2011 to deliver business apps to the first Chromebooks. With Citrix XenApp and Citrix Receiver for Chrome, organizations across industries can securely deliver company controlled Windows, Web and SaaS apps and data to Chromebook users around the world. Today, both companies further expanded on this partnership with XenMobile's participation in Android for Work. Now, customers have the flexibility to choose, manage and secure any of the latest Samsung and Android-based smartphones, tablets or Chromebooks and deliver complete mobile workspace solutions to enable higher productivity for users.