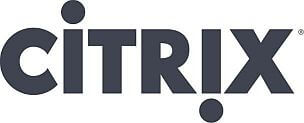 Citrix and Microsoft partner to help businesses embrace secure digital transformation
 As organizations of all sizes and professions embark on their cloud journey they may face many concerns on which cloud and what workloads to move to the cloud. This session will address that journey and how Citrix and Microsoft are poised to meet organizations wherever they are on the great cloud migration. See how Citrix and Microsoft collaborate on bringing great tools to the cloud.
The Citrix partnership with Microsoft allows you to meet the demands of your growing workforce by utilizing your existing XenDesktop site to provision apps and desktops on Azure. Extend Azure infrastructure to offer file sync and sharing with ShareFile, and add NetScaler to increase the efficiency of your cloud-based network deployment. You can also choose a complete software-as-a-service (SaaS) model through Citrix Cloud on Azure—the simplest and fastest way to deploy and manage Citrix technology.
Microsoft and Citrix have partnered for over 25 years to ensure their products are best-in-class. The impact of the partnership is undeniable with Microsoft and Citrix having 230,000 joint customers and tens of millions of users that rely on a joint solution every day.
This strong partnership ensures organizations receive:
Best-in-class security, scalability, management and performance of enterprise software and online services.
Commitment to industry standards, organizational compliance and new cloud computing trends.
Deep integration with Microsoft server and desktop operating systems and management tools.
A shared vision for flexible, seamless and powerful computing for today's mobile workforce.