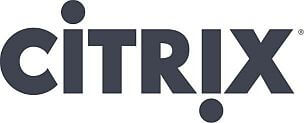 Citrix just announced that they have acquired Unidesk, and
 that everyone under current software maintenance will get the Unidesk technology at no additional cost. Citrix has not yet said if it´s included in Enterprise or only Platinum product customers.
Industry-leading application packaging and image management solution for virtual and cloud workspaces will be integrated into Citrix's suite of workspace delivery solutions, offering customers unequaled capabilities for securing, mobilizing, and optimizing applications and data. As part of the acquisition, Unidesk's R&D, support, and solution architecture teams have joined Citrix in similar roles.
Application layering has emerged as the best way to separate apps from the underlying operating system, so they can be managed once and delivered from any end user computing solution to any device. Application compatibility is one of the most important criteria to getting the value out of any layering solution, and Unidesk stands apart in the industry as having vastly greater application compatibility compared to the competition.
Only Unidesk offers full-stack layering technology, which enhances compatibility by layering the entire Windows workspace as modular virtual disks, including the Windows operating system itself (OS layer), apps (app layers), and a writable persistent layer that captures all user settings, apps, and data. With its groundbreaking Unidesk 4.0 architecture, Citrix customers will be able to leverage the most scalable and feature-rich app-layering solution that simplifies the transition to the cloud, with the need to only manage a single app image across both on-premises and cloud-based deployments.
"Citrix and Unidesk are a natural combination, and we see tremendous value for customers and partners, along with significant potential for growth for our solution," said Don Bulens, president and CEO of Unidesk. "Citrix created the market for VDI and secure app and data delivery and is the clear industry leader, so it makes the most sense to integrate our offerings into a comprehensive solution that makes deployment and management easy, while delivering an unbeatable user experience."
Citrix will continue to sell Unidesk as a standalone product for VMware Horizon and Microsoft virtual desktop deployment customers.
If you don´t know what Unidesk offers, they offer an application packaging, application lifecycle management, and image management solution designed for modern mobile workspaces, including VDI and traditional server-based computing (terminal server), both on-premises and in the cloud.
Citrix customers will benefit in many ways from the acquisition of Unidesk. IT will benefit from reduced operational and capital costs:
Faster application packaging;
The elimination of gold image sprawl and related patching inefficiencies;
The elimination of service tickets caused by failed application or OS patches;
Faster service call remediation by being able to instantly "undo" problematic patches and updates;
Reduced server and storage costs by offer a persistent desktop experience with XenDesktop non-persistent VDI or XenApp shared hosted desktops;
The agility to switch hypervisors without repackaging or reimaging;
Easy on-ramp to the cloud;
Reduction in unnecessary application licenses.
End users will benefit from productivity gains and greater application availability:
Real-time delivery of new applications and app updates;
Instant remediation of problematic software updates;
More personal, customizable workspaces;
Faster provisioning and on-boarding of new employees.
The products are used by more than 1,400 customers around the world in a variety of industries, including healthcare, insurance, finance, manufacturing, education, and government. IT benefits from much faster application packaging; the elimination of gold image sprawl and related patching inefficiencies; error-free, install-free application management; reduced server and storage resource requirements; and the agility to deliver apps to different hypervisors and clouds without costly re-packaging or re-imaging. End users benefit from greatly accelerated access to new applications and application updates; faster remediation of common application patching and delivery issues; and a more personal, productive computing experience.
What is the transition plan for current customers?
Citrix will assume support for existing Unidesk customers and will honour existing support contracts until expiration. Customers who reach the end of their Unidesk support contracts will have the option to extend support with Citrix.
This acquisition along with Citrix´s recent acquisition of Norkskale helps customers further reduce infrastructure costs while increasing operational efficiencies and guaranteeing the most optimal end user experience. For customers running VDI in cloud or considering the move, Unidesk is a great new addition and will simplify image management. Citrix's position as the industry leader in End User Computing is further solidified.
How does Unidesk relate to Citrix?
It simplifies application and image management in both Citrix XenApp and XenDesktop environments, while also accelerating application delivery and expanding the use cases for both Citrix workspace delivery solutions. Unidesk extends Citrix with:
Real-time application delivery for Citrix XenApp and XenDesktop. Unidesk Elastic Layering attaches applications at user login to both XenDesktop virtual desktops and XenApp shared hosted desktops based on Active Directory user and group membership. This enables XenDesktop to offer a persistent VDI experience without having to allocate a full virtual desktop for every user, since each user's application layers and personal user layer can be attached at login to non-persistent desktops. Elastic Layering also works with XenApp, enabling users logging onto the same XenApp server to have different apps delivered to their sessions. This unique innovation gives customers more options when choosing between traditional published desktops (XenApp) or VDI desktops (XenDesktop). XenApp shared hosted desktops that previously could only deliver a small subset of apps can now be expanded to 100% of apps and 100% of users.
Simplified image management for Citrix XenApp and XenDesktop. Unidesk is the only layering technology that can package every component of a Windows workspace – even the OS itself – as a virtual disk "layer." This unique capability can be used to completely eliminate image management in Citrix XenApp and XenDesktop environments. IT administrators can combine the same Windows OS layer with any combination of app layers to create standard Windows images. No matter how many different Citrix silos or server configurations are needed, the OS layer and all app layers only have to be managed, patched, and updated once. Unidesk will automatically recompose the images with any new layer versions and update the XenApp or XenDesktop environments through integration with Citrix Provisioning Services (PVS) and Machine Creation Services (MCS).
Full support for Citrix XenServer. The Unidesk virtual appliance can be installed, hosted, and run natively on Citrix XenServer. Unidesk also offers this same full support for Citrix's hyperconverged infrastructure partner Nutanix and the Nutanix AHV hypervisor.
How does Unidesk relate to the Citrix-Microsoft partnership?
Unidesk is the application management solution that will enable Citrix and Microsoft to more efficiently and securely deliver apps, desktops and data from Azure using Citrix Cloud. Unidesk has been certified as Azure-Ready, been made available in the Azure Marketplace, can be hosted in Azure, and has a connector to publish layers into Azure. Applications packaged with Unidesk for use on-premises can be delivered from Azure just by changing the Unidesk platform connector, giving customers an easy on-ramp to the cloud and making their end-user computing environment future-proof.
In the coming months, Citrix will explain in more detail how this existing integration with Azure will be extended in support of using Citrix XenDesktop to access Windows 10 desktops hosted in Azure and Citrix XenApp to access shared hosted desktops and published applications in Azure.
Will Citrix continue to support VMware customers who use Unidesk?
Yes. One of the reasons that Citrix acquired Unidesk is its unique ability – introduced with Unidesk 4 – to package apps once and deliver them to any hypervisor or cloud, including VMware vSphere, Microsoft Hyper-V, Nutanix AHV, Citrix XenServer, Azure, and Amazon. Many VMware vSphere customers use VMware Horizon for desktop virtualization alongside Unidesk for application management. Citrix intends to continue supporting those customers with Unidesk's VMware Horizon View Composer and Instant Clones integration, just as Citrix supports its thousands of XenDesktop and XenApp customers that are running on VMware vSphere today.
Will Citrix continue to sell the current Unidesk product?
Citrix will not sell the current Unidesk product as it is today. Citrix plans to integrate Unidesk into future releases of Citrix XenDesktop, XenApp, and Workspace Suite and offer Unidesk stand-alone for VMware customers. Packaging, pricing, and licensing are still to be determined.
What is the product roadmap for the product going forward?
Citrix will disclose more product roadmap details in the coming months.
Citrix has not disclosed any amount around the acquisition as of yet.