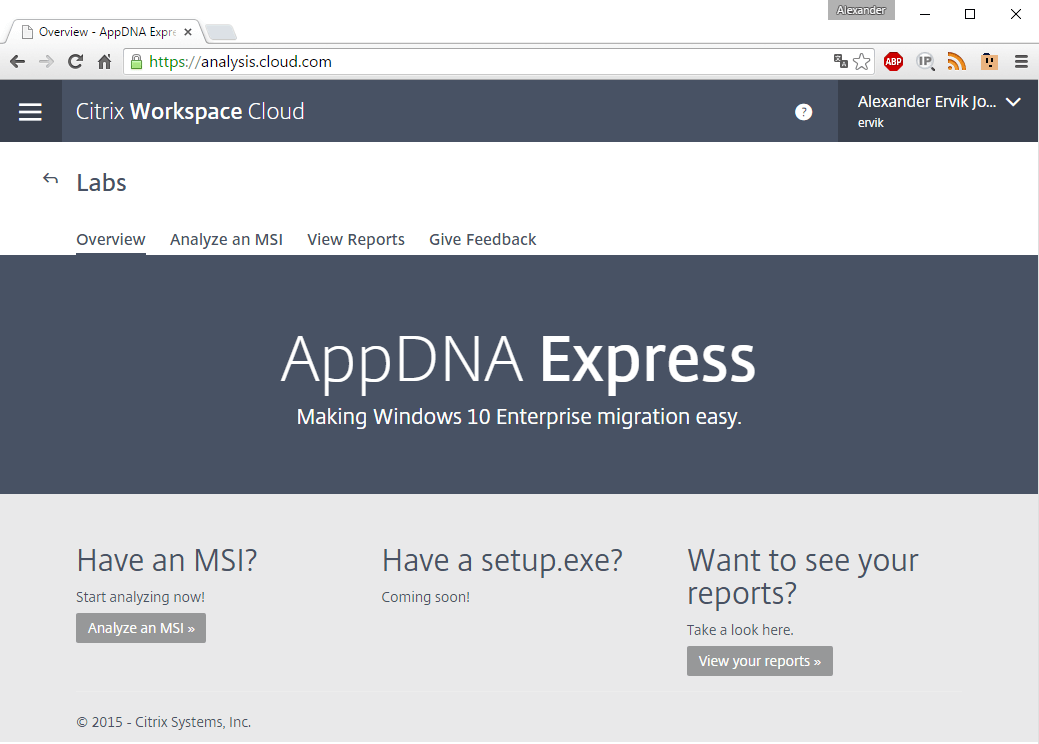 Citrix has introduced a new Citrix Workspace Cloud Labs tool. AppDNA Express is now available to anyone with a free Workspace Cloud account and is designed to help ease the enterprise migration to Windows 10. AppDNA Express is built on the same core technology as the AppDNA feature available in XenApp and XenDesktop Platinum edition.
AppDNA Express, built on the Microsoft Azure platform, and is a easy way to see if your apps will work with the latest version of Windows. You can try AppDNA Express here: https://workspace.cloud.com/lab
All you have to do is log in to the AppDNA Express website with a valid account, and hit upload of the app in question.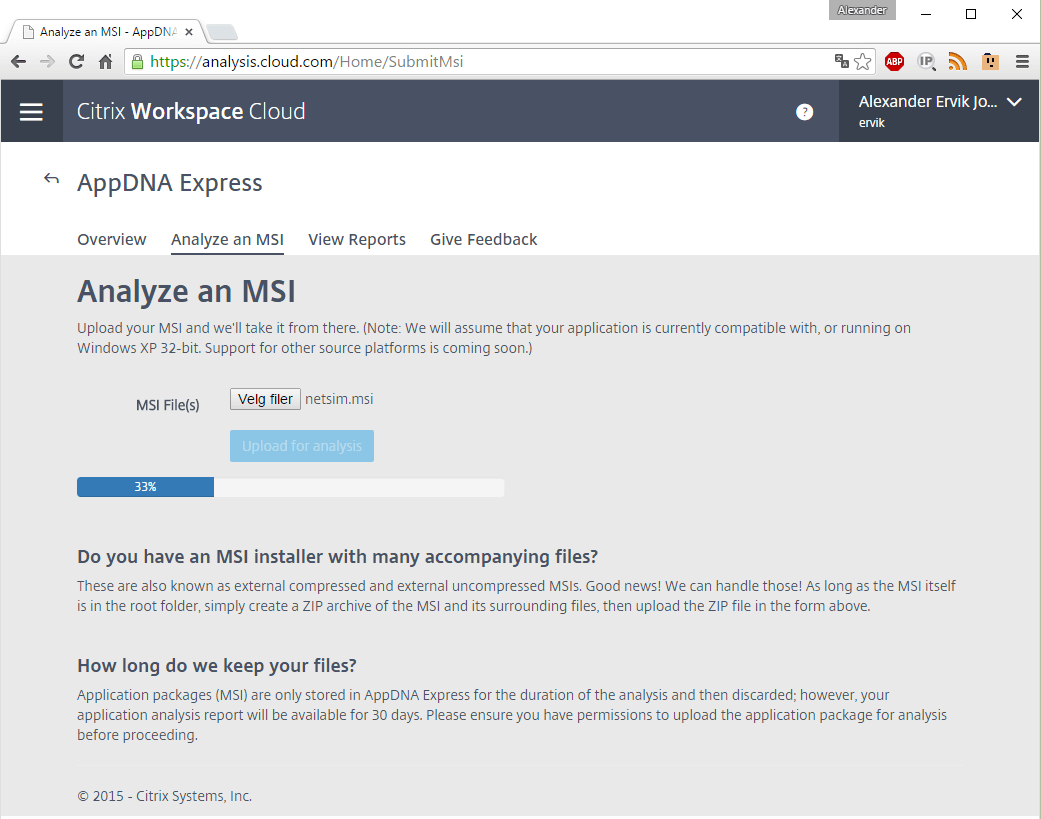 When it's finished you will get an report. It might take some time, but you will also get a notification via email.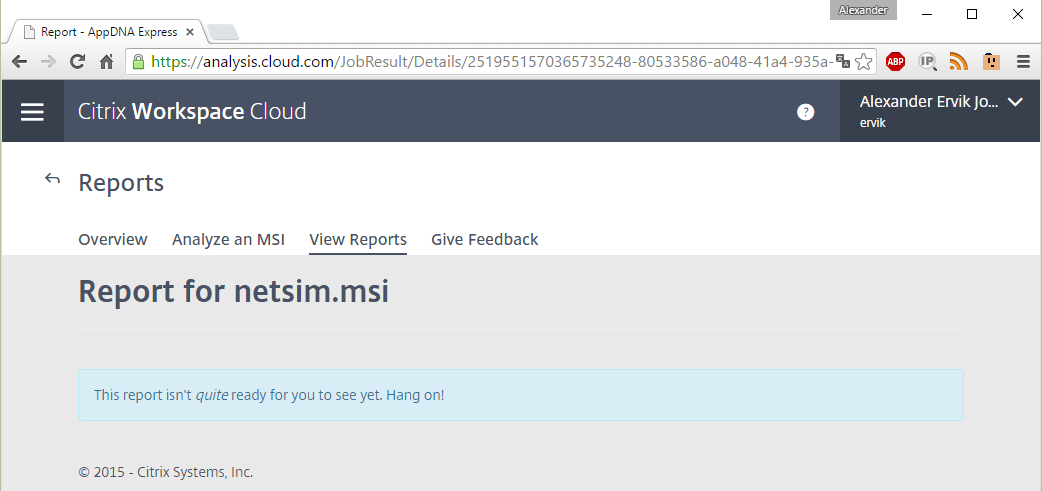 Once it's ready the report looks like this: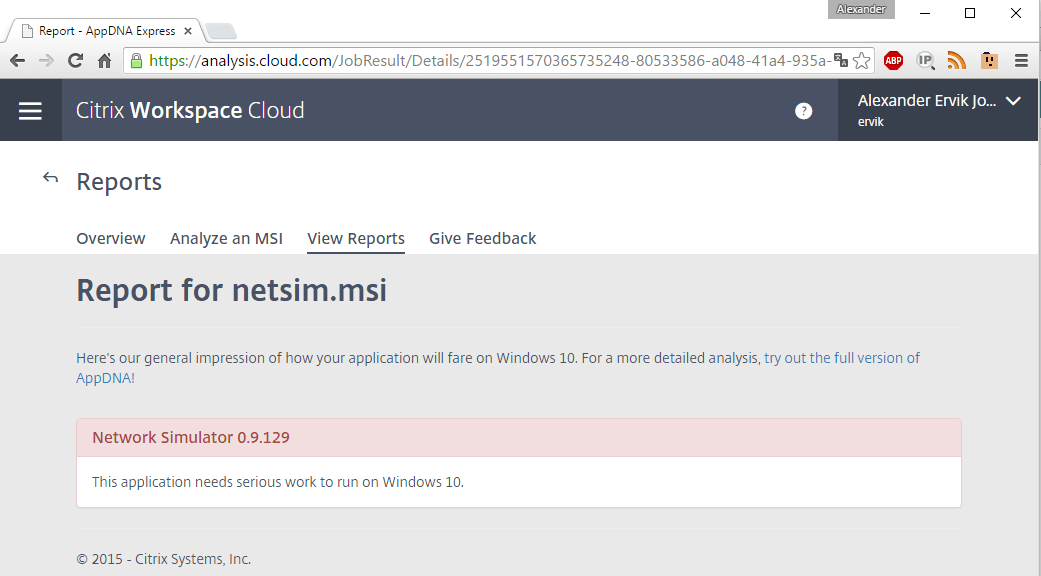 Conclusion is that AppDNA Express is a very easy to use tool, it actually can't get any more easy to get an app validate…