Citrix has announced the immediate availability of a Tech Preview of a new solution that enables cloud providers to leverage Microsoft SPLA to host VDI-style desktops – an industry first. With the new "hosted server VDI" technology added to their portfolio, cloud providers can use pay-as-you-go monthly subscription licensing to offer customers the ability to install applications and use a wide variety of USB peripherals.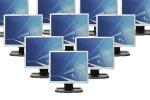 Previously, service providers were unable to cost-effectively offer these capabilities to multiple customers with Windows 7-based VDI without being in conflict with Microsoft licensing, because client operating systems are not included in the SPLA program. If you aren't clear on the implications, I can net it out for you: if you host Windows 7 for a customer, none of the infrastructure you use can be shared with any other customer. That of course makes it more expensive and complicated to offer. Those in the industry that claim to offer a multi-tenant VDI solution using Windows 7 are only legally able to share some management consoles across customers, since they are required to dedicate hardware for each customer's Windows 7 VMs.
However, the new Hosted Server VDI Tech Preview uses Windows Server 2008 R2 instead of Windows 7. That substitution makes the solution fully enabled for multi-tenancy in the Microsoft program.
What makes this "VDI"?
Despite having "desktop" in the name, the real heart of the appeal of VDI isn't in the client operating system – it's in the way that one user is isolated from another at a VM level. Of course, that's different than a hosted shared desktop (XenApp, RDS) which is isolated at a session level. That VM isolation makes it possible to give users the ability to install apps. It also makes it easier to support USB peripherals, dedicate CPU and RAM to individual users, and support apps that aren't compatible with a multi-user environment. With the new Tech Preview, whether the guest OS is Windows 7 or Windows Server doesn't materially change those benefits.