Storage Center 1.1 is a downloadable component which enables you to create and manage an on-premises StorageZone in your ShareFile Enterprise account.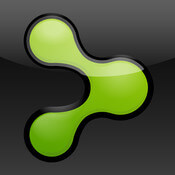 ShareFile Storage Center extends the ShareFile Software as a Service (SaaS) cloud storage by providing your ShareFile account with on-premises private storage, referred to as StorageZones. The ShareFile cloud storage differs from on-premises storage as follows:
ShareFile-managed cloud storage is a public multi-tenant storage system maintained by Citrix.
A ShareFile Storage Center is a private single-tenant storage system maintained by you and can be used only by your account.
You can use StorageZones with or instead of the ShareFile-managed cloud storage.
To provide iOS users secure read-only access to data stored in legacy network shares, use StorageZone Connectors. A StorageZone Connector integrates with your ShareFile subdomain and on-premises StorageZones. ShareFile displays network shares as root level folders along with other ShareFile content. Users must enter credentials to access a network share.
New for version 1.1:
Simplified configuration
Detailed system status
Anti-virus support
Metadata archiving with file restore from on-prem backup
Disaster recovery reconciliation
Support for ShareFile.eu
{loadposition content_starwind600}