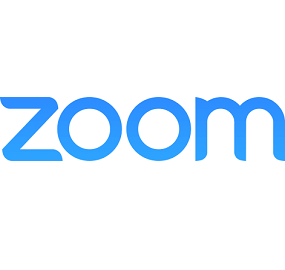 Zoom leverages the Citrix Virtual Channel SDK to optimize the voice and video traffic, offloading from the VDI and sending it directly peer to peer from one thin client to another or a telephone supporting Phone. Multimedia traffic does not traverse back through the ICA channel into the VDA, unlike the control data.
Unifying Collaboration, Diversifying Needs: Citrix and Zoom
Citrix and Zoom have multiple integration points across their product portfolio. Broadly, you could categorize them as a reduced bandwidth consumption solution, where virtualization is applicable, and an enhanced secure web access and productivity solution, where virtualization is not needed.
Here are some points to guide you through the different considerations and the outcomes from each, in the context of delivering meetings.
Virtual desktop infrastructure (VDI) is a server-based computing model that allows you to deliver a desktop image over a network to an endpoint device. Users can then access the operating system (OS) and applications on that endpoint. Endpoints may include PCs, thin clients, or mobile devices. The potential benefits to using VDI include data protection, better support for remote workers and the ability to keep older machines in service longer.
The Zoom application can be used with Citrix or VMWare VDI solutions and can be delivered to a thin client. The different download packages can be found on this page along with links to installation guidelines.
VDI Client App Delivery to Reduce Bandwidth Consumption
Delivering multimedia apps without optimization can lead to high server bandwidth utilization, expensive cloud bills (if not hosted on-prem), and poor end-user experience, which has an impact on productivity. So Zoom built (Zoom) Meetings for VDI, a solution that is Citrix Ready verified for all versions of Citrix Virtual Desktops. For those familiar with Citrix terminology, Zoom Meetings for VDI is a Real-Time Optimization Pack for Zoom. The package includes a server-side installer — the VDI client — and an endpoint side installer — the Zoom Citrix Media Plugin.
End-users or IT admins managing endpoints can simply install the Zoom Citrix Media Plugin alongside the Citrix Workspace app on the endpoints to enable the offloaded media processing at the endpoint, significantly lowering server bandwidth utilization while improving the collaboration experience.
If you are evaluating whether to deploy the solution, here are seven additional insights for you to consider:
If your users are on Linux endpoints, Citrix remains the only desktop virtualization solution that supports Zoom Meetings optimized for VDI. Visit the support page to learn about options and download the plugin.
A Citrix SD-WAN deployment can ensure high reliability and optimal audio quality between critical remote sites and audio-video conferencing servers (MCU), with QoS and audio packet duplication.
Users can enjoy video calls with resolution up to full HD (1080p) peer-to-peer, even on a low-performant thin client. A prerequisite would be to include an external Logitech C925 webcam plugged to your windows endpoint.
The solution supports all the windows VDA versions, including Windows Virtual Desktop and Citrix Managed Desktops. For organizations looking for temporary, fully managed, turnkey Desktop-as-a-Service (DaaS), Citrix is running special offers as part of the Citrix Managed Desktops Business Continuity Program.
Zoom Meetings for VDI in published application mode is currently not supported.
The Zoom Citrix Media Plugin at the endpoint accesses the peripherals required to interact with Zoom for VDI, and not Citrix Workspace app. The screenshot above depicts an example of how the camera enumerates within the Citrix session.
The Statistics tab from the Settings wizard is a convenient tool to identify any general improvements. While there are several factors at play — network availability and the number of subscribers being the primary ones — in my limited home lab, I saw a ~65 percent reduction of bandwidth utilization (refer to the screenshots) as it came down from 539 kbps to 194 kbps upon implementing the Zoom for VDI pack.