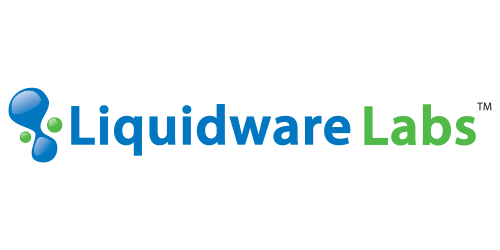 Liquidware Labs has announced the general availability of Stratusphere UX 5.8.6 with a number of new features, including new virtual GPU (vGPU) metrics as well as dashboard enhancements, greater security and more. The company is demonstrating the software at Citrix Summit 2017 Anaheim this week (Booth #408).
"Stratusphere UX continues to lower the barrier of entry for the diagnostics and monitoring of end-user workloads" said David Bieneman, CEO, Liquidware Labs. "The solution's ability to focus on all users, machines and applications, while defining a quantitative metric for user experience, is the defining aspect of Stratusphere. And now, with more granular vGPU metrics and enhanced dashboard views, Stratusphere UX offers greater capabilities in support of trending, optimizing and diagnosing the challenges faced in next generation end-user workspaces."
Stratusphere UX is the solution of choice for administrators, platform architects, solution and managed cloud providers who wish to prioritize user experience in the platform, architecture and ongoing management of end user workspaces. Unlike traditional infrastructure and performance monitoring solutions, Stratusphere UX focuses visibility on the user experience; making it possible to focus on the user and prioritise all aspects of platform operations, management and troubleshooting.
"When delivering end-user workspaces, user experience monitoring is just as, if not, more important than infrastructure monitoring for IT to consider," commented Robert Young, Research Director, IDC, IT Service Management and Client Virtualization Software. "The inclusion of virtual GPU visibility and metrics in this latest release of Stratusphere UX from Liquidware Labs is indicative of their understanding of the insight requirements demanded in today's complex desktop environment."
With this release of Stratusphere UX 5.8.6, Liquidware Labs has exposed additional layers of graphics and greater GPU visibility through its support for NVIDIA GRID. "Stratusphere UX 5.8.6 with NVIDIA GRID vGPU Monitoring means enterprise IT teams can support critical phases of the desktop, such as assessment, deployment and operations," says John Fanelli, vice president of NVIDIA GRID. "Stratusphere's presentation of NVIDIA GRID vGPU metrics brings improved configurability, manageability, rightsizing and, ultimately, greater return on investment to the monitoring of server-based end-user workloads."
The following updates and feature enhancements included in version 5.8.6 of Stratusphere UX are:
Greater vGPU Visibility
Stratusphere UX now supports NVIDIA GRID enterprise software, critical for the management, optimization, monitoring and troubleshooting of graphics-related challenges in end-user workloads. Specific metrics and information include details on GPU encode, GPU decode and frame buffer.
Dashboard Enhancements
These newly organized and enhanced Advanced Mode Dashboards greatly increase the depth of visibility in Stratusphere; particularly for the Monitoring use case. The increased visibility to end-user metrics significantly lowers the barrier of entry; making important operational tasks easier and more accessible. New Advanced Mode Dashboards views include Overview (high level view), Compare Trend (three timeframe view) and Top Consumers (top resource consumers).
API Security
The Stratusphere API has provided headless access to Stratusphere UX metrics and information for some time. With version 5.8.6, greater user ID and password-based security is now the default behavior for Stratusphere API access, making access to important user-centric metrics and information easier, yet more secure.
Availability and Pricing
Stratusphere UX is currently available for general availability. Pricing is USD £35 per named user as a standalone product, or as a component of the Liquidware Labs Essentials Suite at USD £75.
About Liquidware Labs
Liquidware Labs™ provides industry leading platform-agnostic desktop solutions for hybrid Windows desktop environments including Citrix® XenApp/XenDesktop, VMware Horizon View®, and physical Microsoft® Windows PCs. Stratusphere™ FIT and Stratusphere™ UX products deliver visibility into desktop environments and support assessment, design, monitoring and diagnostics (Health Checks). ProfileUnity provides just in time delivery of User Profiles, application and user rights management and context-aware policies. ProfileUnity's FlexApp feature delivers advanced Application Layering. Flex-IO supports IOPS acceleration in virtual desktop environments. The solutions are available in an extremely cost-effectively priced bundle called Liquidware Labs Essentials. Liquidware Labs products are Citrix Ready, VMware-certified, and are available through a global network of partners. Visit www.liquidwarelabs.com for further information.