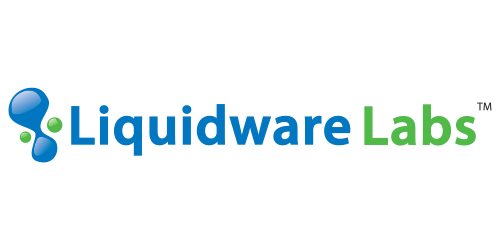 Liquidware Labs has announced the general availability of ProfileUnity with FlexApp version 6.5.8. The new version boasts support for Windows Server 2016, enhanced Windows 10 Start Menu support, and includes a new guided configuration to get AWS Amazon WorkSpaces customers off and running quickly.
User environments and base images are easy to manage with ProfileUnity and FlexApp. ProfileUnity provides quick logons and full user environment management while FlexApp can dramatically lower the number of desktop base images needing management by delivering applications to the user's desktop just-in-time after user logon.
Organizations adopting Windows Server 2016 now have an industry leading option for complete user environment management with ProfileUnity and innovative application delivery through layering with FlexApp. Windows Server is the operating system that organizations leverage to publish desktops (RDSH) and applications. Some organizations and cloud-based DaaS providers also leverage Server 2016 for virtual desktops as licensing the OS can be more advantageous than Windows 7 or 10 in virtual environments.
According to Jason Mattox, CTO, Liquidware Labs. "They are pleased to support Windows Server 2016 in this release the launch of v6.5.8. Customers of Amazon WorkSpaces can also now get quickly acquainted with ProfileUnity and FlexApp. Our new point-and-click Guided Configuration for WorkSpaces enables POC or production environments to be up and running very easily with no additional infrastructure or complex databases required."
The support of Windows Server 2016 also extends compatibility for organizations running Citrix or VMware desktops with Server Windows 2016 environments. Citrix recently announced support for Server 2016 with Citrix v7.11.
Version 6.5.8 also features enhanced Windows 10 Start Menu portability. Microsoft made a marked change to the Start Menu upon the launch of Windows 10 by making it database driven rather than flat files as it had been in previous Windows versions. Profile tools and UEM solutions industry-wide have struggled with how to provide a consistent user experience in making the Windows 10 Start Menu portable between Windows sessions. ProfileUnity with FlexApp v6.5.8 solves this challenge in an innovative way that makes the Windows 10 (and Server 2016) seamlessly portable between physical or virtual Windows sessions.
ProfileUnity and FlexApp v6.5.8 also now includes a new Guided Configuration template for Amazon WorkSpaces. The administrator simply chooses the Amazon WorkSpaces template in ProfileUnity's configuration option during or after installation. The environment is then automatically configured for fast logons and additional user management options such profile management, printer management, and folder redirection. The Amazon WorkSpaces administrator is also then ready to leverage advanced security options such as application rights management, privilege management, and selective desktop lockdown. Furthermore, FlexApp application layering readiness is prepped for the environment and applications are ready to be packaged and delivered efficiently by user, group, and department or by dozens of context aware settings.