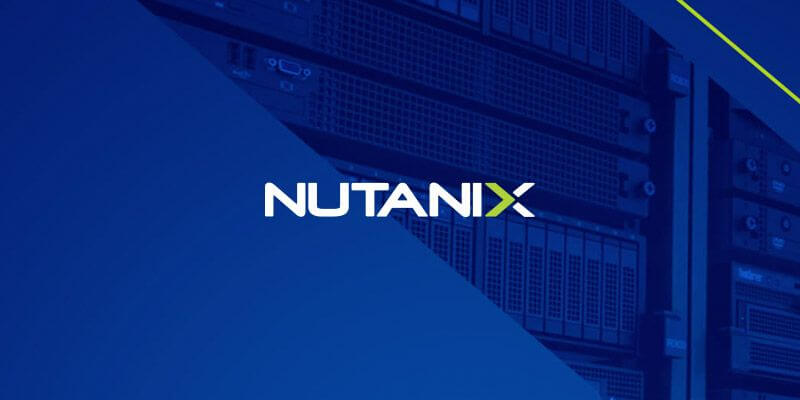 Nutanix, has announced a strategic alliance with Google Cloud at the Nutanix .NEXT Conference 2017.
As a result of the partnership, joint customers will be able to deploy and manage both cloud-based and traditional enterprise applications as a unified public cloud service, while blending the Nutanix environment with Google Cloud Platform™ (GCP). Google and Nutanix will work together to address the technology opportunities for building and operating hybrid clouds that combine the best of private cloud architectures and scalable public cloud environments.
Enterprise customers will be able to leverage the combined power of Nutanix and the Google Cloud Platform for:
One-Click Hybrid Operations with Nutanix Calm™ for GCP enabling a single control plane for managing applications between GCP and Nutanix cloud environments. Traditional and cloud-native applications can be provisioned into GCP or Nutanix cloud environments with a single click, and migrated between the two cloud environments seamlessly. With Nutanix Calm, applications are modeled as simple, repeatable application blueprints that can be triggered with a single click and easily migrated across Nutanix and GCP environments.
Nutanix Xi™ Cloud Services on GCP enabling Nutanix customers to natively extend their datacenter environment into GCP and providing a unified fabric that will be able to deliver both traditional Mode 1 and modern Mode 2 applications to make lift-and-shift operations between private and public clouds easier. For example, enterprises could leverage a Xi Cloud Services Disaster Recovery running in GCP, and then run BigQuery analytics against the full application data set without expensive, repetitive data migration operations.
Nutanix Enterprise Cloud OS with built-in support for Kubernetes® enabling container-based applications to be deployed, managed and scaled in a Nutanix Enterprise Cloud. A joint solution combining Kubernetes, Google Container Engine (GKE) and Acropolis Container Services (ACS) can provide an enterprise-grade environment for containers, including scalable persistent storage services for stateful application workloads. Cloud managers can quickly self-provision Kubernetes via a pre-defined application blueprint with Nutanix Calm, and instantiate containerized applications in either Google Cloud or a Nutanix-powered environment.
In addition, Google and Nutanix have agreed to collaborate on Internet of Things (IoT) use-cases marrying real-time edge intelligence with core cloud computing. Customers can leverage Nutanix as an "intelligent edge" for GCP-based IoT applications by deploying TensorFlow™ for edge processing, while training machine learning models and running analytics on the processed metadata in GCP. A concept demo of this IoT platform will be unveiled at the Nutanix .NEXT conference at the session entitled "VS101: IoT and Edge Computing".
"Nutanix and Google are poised to disrupt traditional IT and cloud computing," said Ashok Belani, EVP Technology, Schlumberger. "We've leveraged both solutions for our private and public cloud services to drive innovation in the Oil & Gas industry."
"Hybrid Cloud needs be a two-way street," said Sudheesh Nair, President, Nutanix. "The strategic alliance with Google demonstrates our commitment to simplify operations for our customers with a single enterprise cloud OS across both private and public clouds – with ubiquity, extensibility and intuitive design."
"With this strategic alliance with Nutanix, Google is addressing one of the most pressing technology challenges faced by enterprises – the ability to manage hybrid cloud applications without sacrificing security or scalability," said Nan Boden, Head of Global Technology Partners, Google Cloud. "Partners like Nutanix are essential for us to build a thriving ecosystem and help enterprises innovate faster."
Pricing and Availability
The integration of Nutanix Calm and Google Cloud Platform will be available in the first quarter of calendar year 2018. Other features are in development, and pricing details will be announced closer to the release.