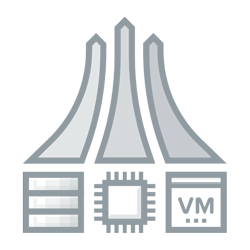 Nutanix has released a new version of their hypervisor. AHV-20160925.84. Nutanix also released AOS 5.1.2.
There are several new fixes to this version here is a quick overview of the most important ones.
Acropolis Hypervisor behaviour during bulk VM power state change management for VMs with UEFI enabled
Improved scheduler logic during live migration and upgrade operations.
Improvements when importing VMware based disk files to AHV Image Configuration/Image Service
Random read and write performance has been increased.
Security Updates
VM power on performance is improved.
Also this release includes the following Tech Preview feature:
Hot Plugging Memory and CPU on Virtual Machines (AHV)

Support is now available for hot plugging memory and CPUs on VMs running on Acropolis Hypervisor. You can increase the memory allocation and the number of CPUs on your VMs while the VMs are powered on. You can change the number of vCPUs (sockets) while the VMs are powered on. However, you cannot change the number of cores per socket while the VMs are powered on. You can change the memory and CPU configuration of your VMs only through the Acropolis CLI (aCLI).
You can read the release notes here and you can download AHV here