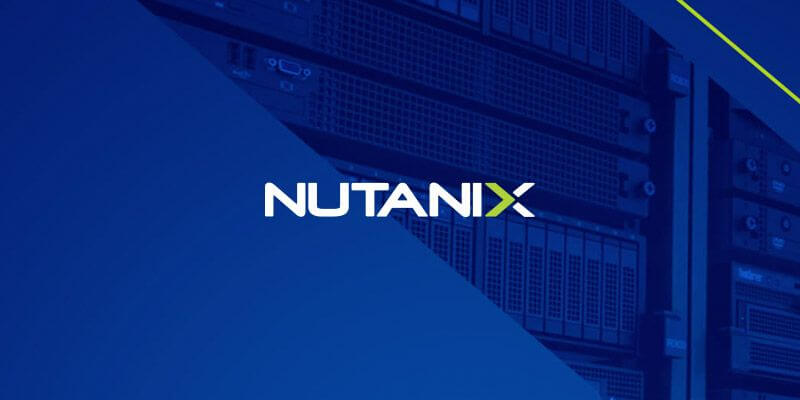 Nutanix has announced that it has been selected to provide next-generation enclave commercial off-the-shelf technology for the Deployable Joint Command and Control (DJC2) program as a sub-contractor to Crown Point Systems (the IT hardware and software reselling division of Cypher Analytics Inc.).
As part of the agreement, Nutanix is providing its hyperconverged computing platform that utilizes commodity hardware and software-defined storage mechanisms to combine traditional computing and storage resources into a single source.
The five-year, firm-fixed-price Indefinite Delivery/Indefinite Quantity (ID/IQ) contract has a total overall maximum value of $28.8 million available to the Crown Point Systems team, which also includes leading technology integrator World Wide Technology, if all orders are exercised. To date, Nutanix has received orders from Crown Point Systems for approximately $3.5 million as part of the contract.
Awarded by the Navy's Space and Naval Warfare Systems Command, the contract will be used by the DJC2 program to modernize and reduce the hardware footprint of its subsystems, while improving system performance, reliability, scalability, security and supportability. DJC2 is a deployable program of record that fields an integrated command and control (C2) system, enabling a joint task force (JTF) headquarters to be established within 24 hours of arrival anywhere in the world. DJC2 provides JTF operations for humanitarian aid and disaster relief; drug interdiction; homeland security defense; combatant command missions; and overseas contingency operations.
"As the prime contractor, we needed to provide the Navy a solution to meet their modernization requirements, as well as offer the flexibility, reliability and key performance metrics to support a mission-critical program, such as DJC2," said Ryan Marovish, President, Crown Point Systems. "We partnered with Nutanix for their solution's technical capabilities, in addition to the success that other agencies have experienced in terms of modernization. Nutanix was a clear choice for this opportunity."
"As the government continues to focus its efforts on consolidation and optimization while deploying a more modern infrastructure, agencies need to consider more innovative approaches," said Chris Howard, Vice President of Federal, Nutanix. "We are proud to deploy an enterprise cloud platform that integrates self-healing security baselines, data locality capabilities and predictable scalability, opposed to the traditional legacy three-tiered architecture."
Nutanix solutions for building and operating enterprise clouds uniquely deliver the agility, pay-as-you-grow consumption and operational simplicity of the public cloud without sacrificing the predictability, security and control of on-premises infrastructure. These solutions are ideal for the increasing demands of modern government agencies, delivering resiliency, availability and predictable performance across a wide-range of enterprise applications.